Key Features
Construction

• Module Quantity: 4, magnetic module design
• Curve Panels in Convex / Concave -6, -3° or 0, +3, +6°
• IP Rating: IP65 Front / IP54 Back (temp. outdoor use)
Optics

• Brightness: 4500 NITS
• Contrast Ratio: 5000:1
• Processing: 14-bit
Source

• Light Source: RGB SMD1921 LEDs
• Pixel Density : 150 x 150 pixels, 67816 per square meter
• Pixel Pitch: 3.84mm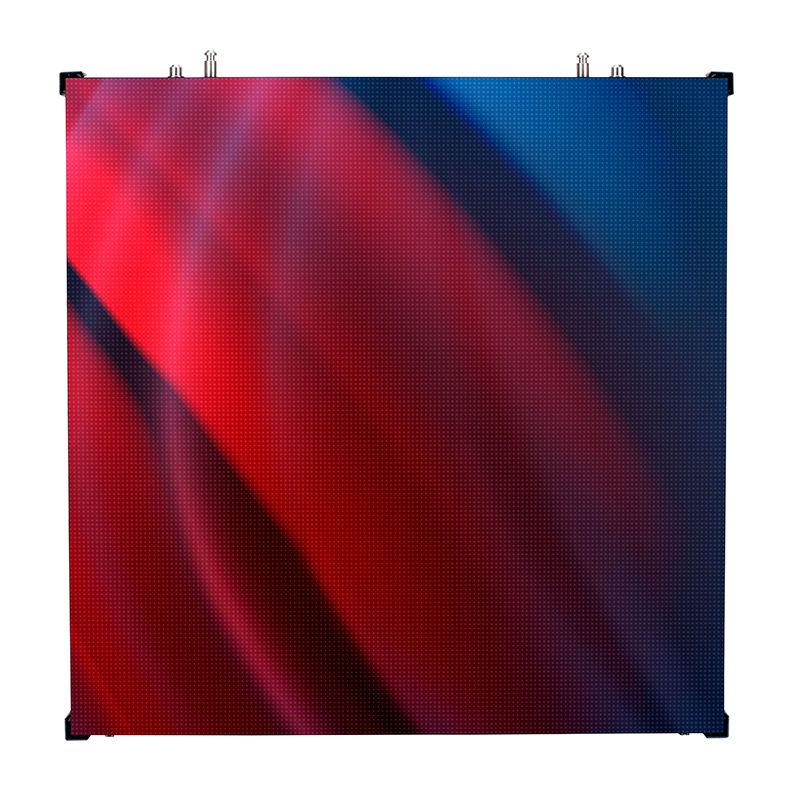 SKU: 1226300160
GTIN: 10818651029090
HS-Code: 8529909299
The VS3IP is a high resolution video panel from ADJ. Each panel has a pixel pitch of 3.84mm with a configuration of a 3-in-1 RGB SMD1921 LEDs. The panel is IP65 on the front and IP54 on the back, which allows for temporary outdoor use. The brightness is 4500 NITS. The panel also features MOM (Memory On Module) technology and produces a high refresh rate of 3,840Hz. The VS3IP includes IP65 locking power in/out connections and locking RJ45 ethernet in/out connections. This panel also features a built-in Novastar A5S receiving card.
The VS3IP has four indivdual mini modules and is rear serviceable. The VS3IPRB1 single panel, multi-purpose rigging bar may be used to vertically hang up to 20 VS3IP panels or vertically ground stack up to 8 panels. The panel is CE and ETL approved.
The VS3IP is a great video solution for indoor or outdoor use. ADJ offers full packages with video processors, software, cabling, rigging bars and flight cases so that you have everything you need to get up and running.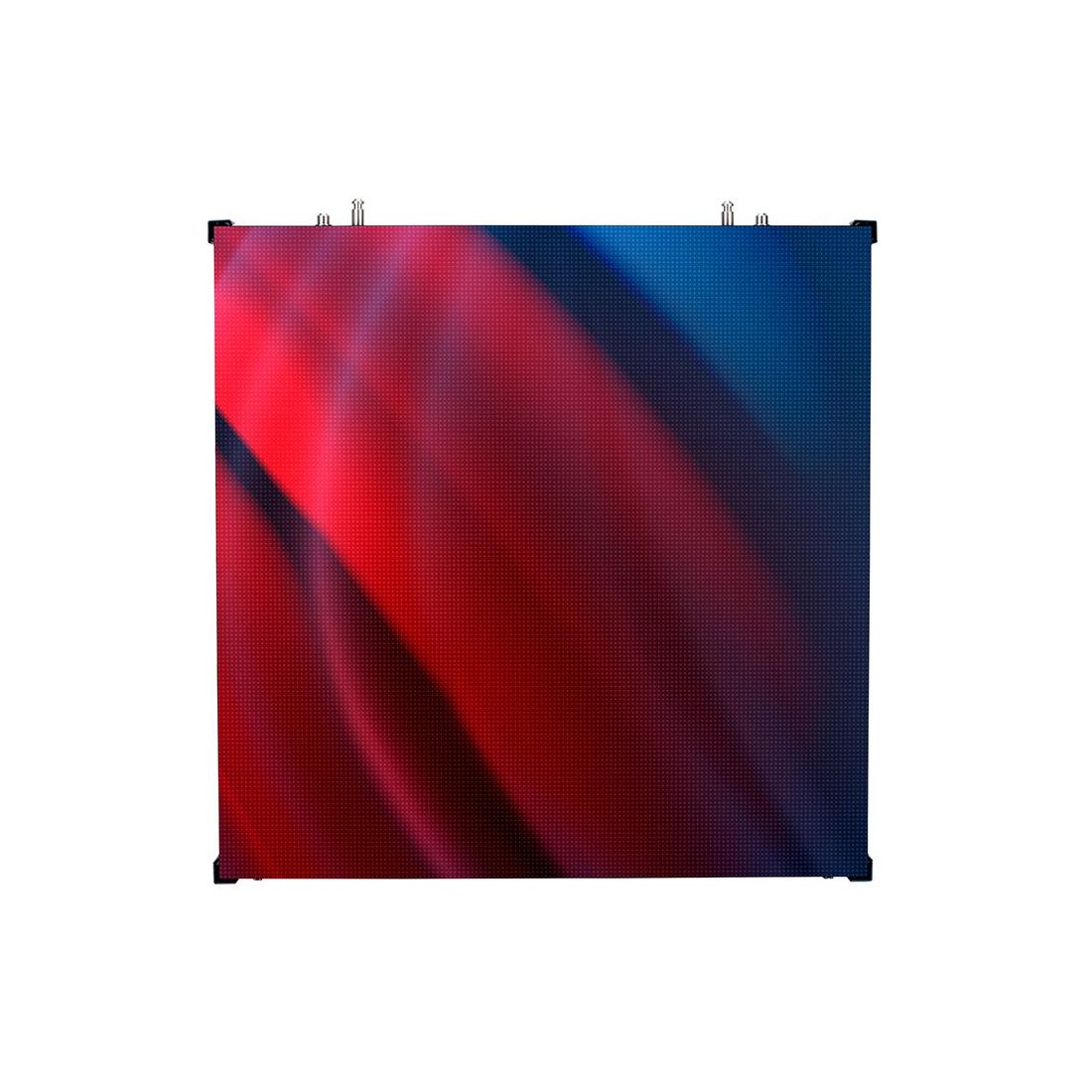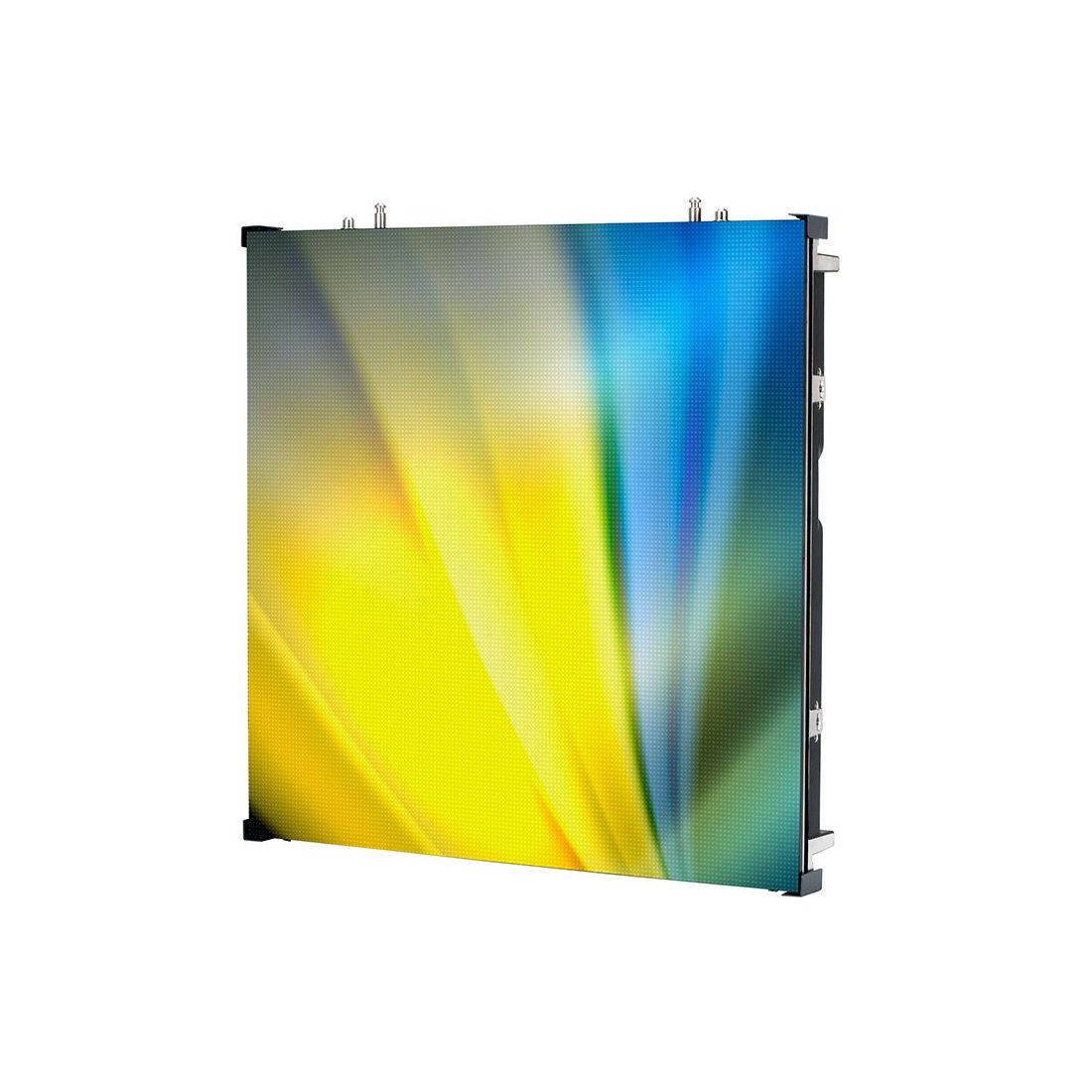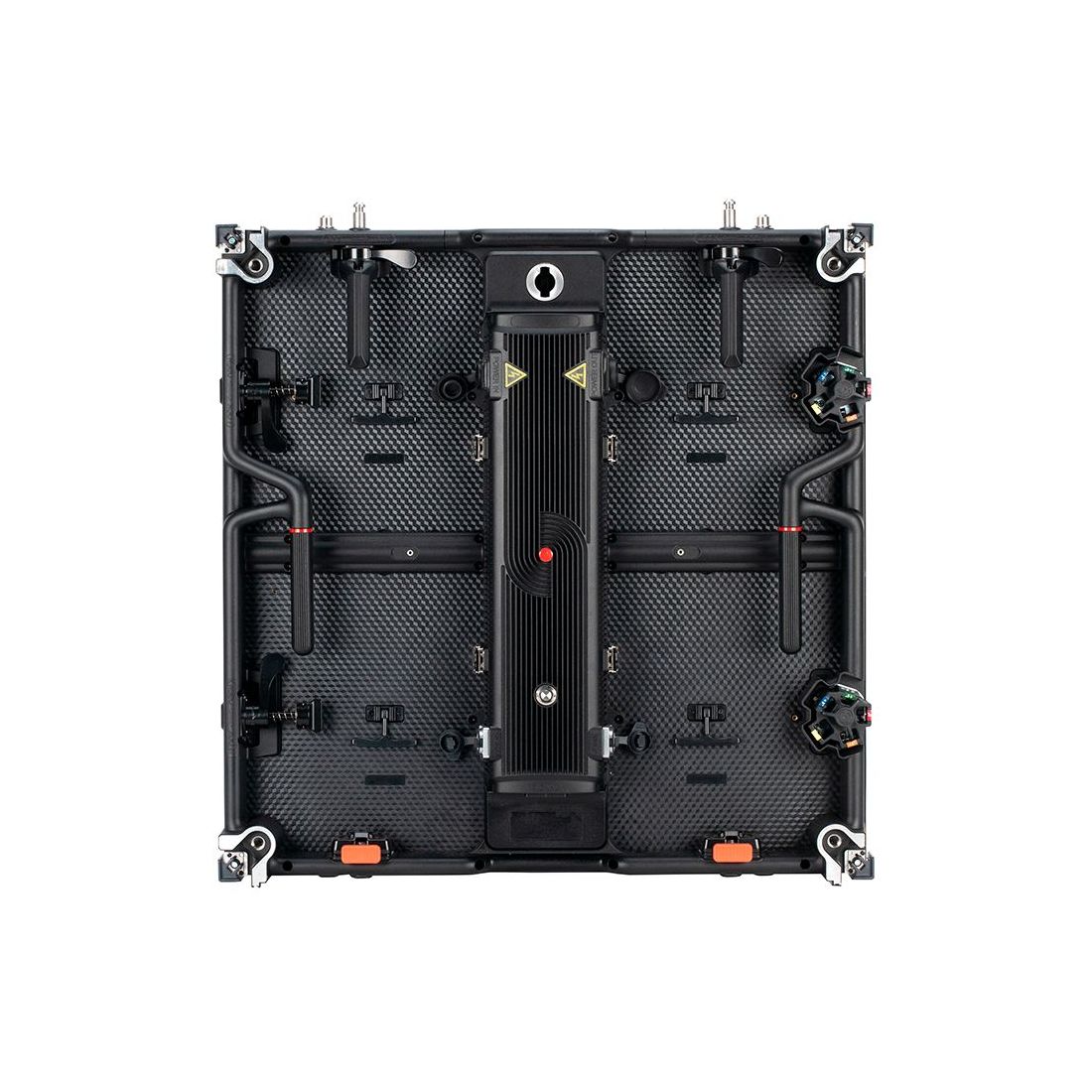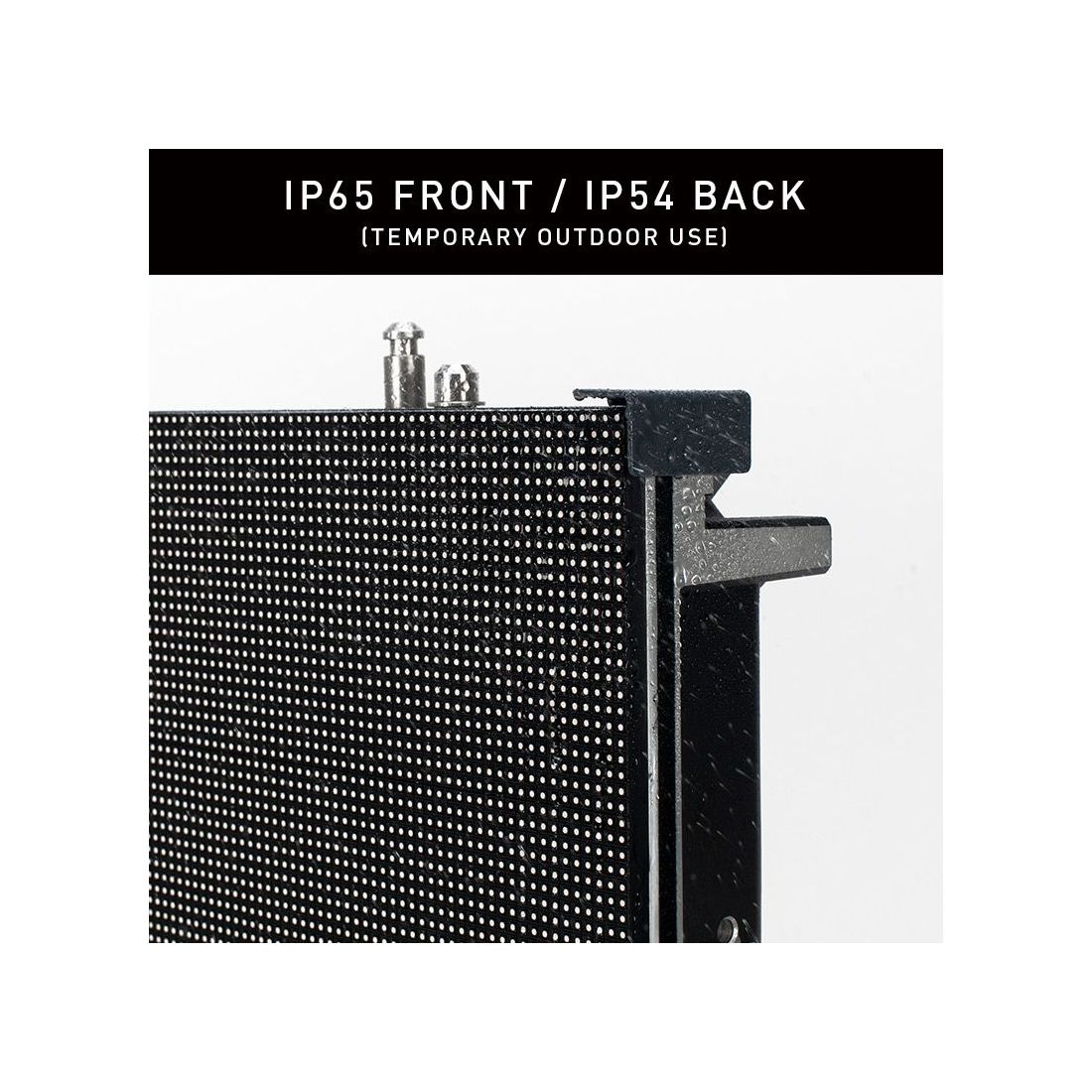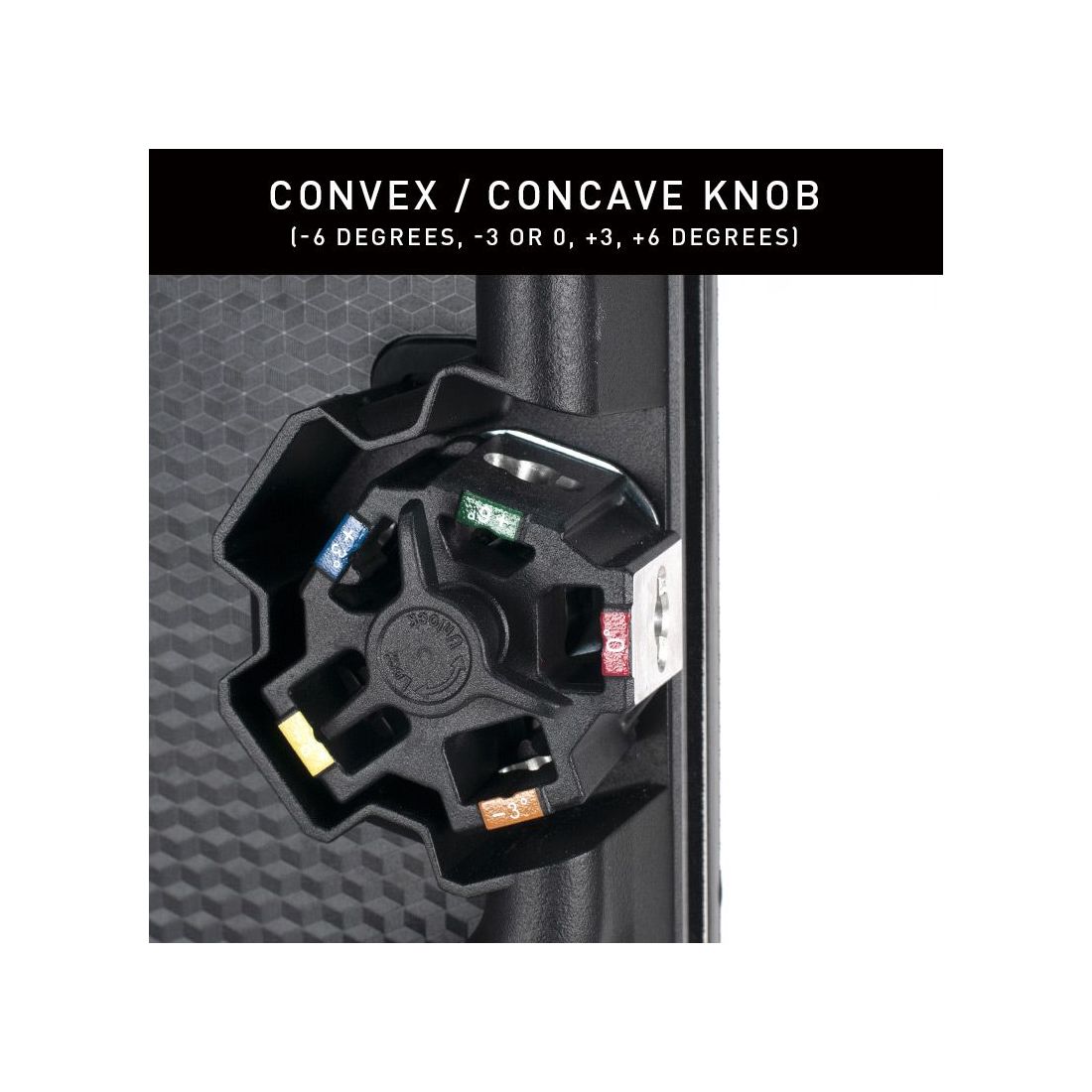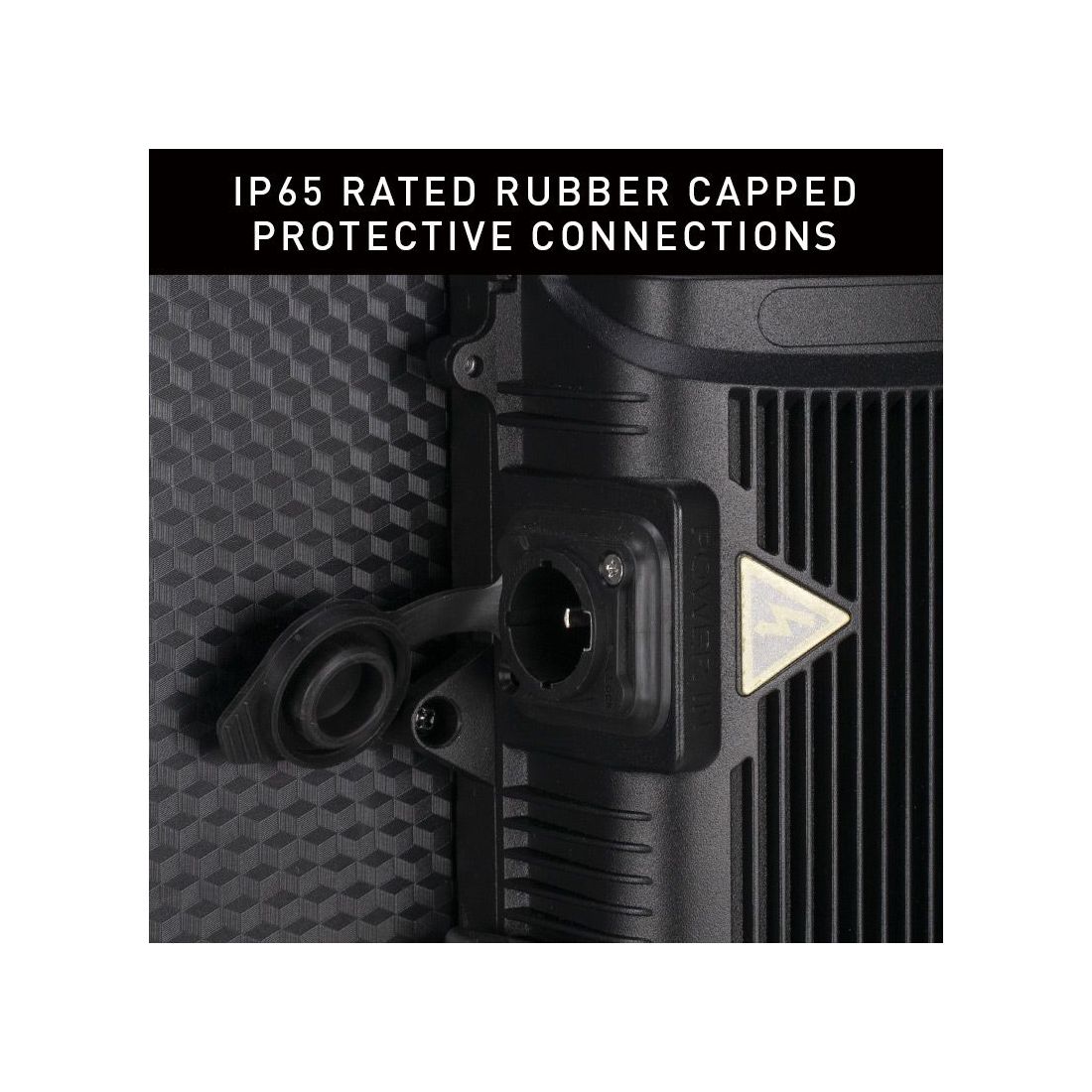 • Light Source: RGB SMD1921 LED
• Pixel Density: 150x150 per panel; 67816 per square meter
• Operating Life / MTBF: 50,000 Hours / 5,000 Hours
• Pixel Pitch: 3.84mm
• Gaps<0.5mm
• Brightness: 4500 NITS
• View Angle: Horizontal 160°/Vertical 140° @ 3m
• Gray Scale: ≥14-bit
• Brightness Adjustment: 0~100% 100 Levels
• Contrast ratio: 5000:1
• Display Color: 256
• Processing: 14-bit
• Control Mode: Novastar Synchronous System
• Refresh Rate: 3840Hz
• Control Distance: Ethernet Cable <120m
• Optional Novastar Sending Cards and Accessories available
• Frame Update Frequency: 50-75Hz
• Brightness Correction: Pixel, Module, Cabinet
• Protection Level: IP65 Front / IP54 Back
• Aluminium Frame with built-in corner protectors
• Module Quantity: 4
• IP65 Front / IP54 Back (Temporary outdoor use)
• Curve panels in convex or concave -6, -3 degrees or 0,
+3, +6 degrees
• Quick lock system to connect panels together
• Quick release power supply / receiving card module
• Multivoltage 100-240V 50/60Hz
• Max. Power Consumption: 210W/per panel
• Ave. Power Consumption: 84W/per panel
• Operational temperature: -20 to +40 degrees
• Operational humidity: 10% — 90% (no condensation)
• Locking IP65 RJ45 In/Out connections
• Locking IP65 Power In/Out connections
• Dimensions (LxWxH): 576 x 76.8 x 576 mm
• Weight: 9kg.
• Locking IP65 RJ45 Cabinet to Cabinet Data Link Cables
• Locking IP65 Power Link Cables
• 1521000306 ADJ Touring Case 8x VS3IP/AV6: Flight Case – Fits 8 VS3IP Panels
• 1226300161 VS3IPRB1: Rigging Bar – Hang up to 20 VS3IP Video Panels vertically or ground stack up to 8
• VS1RSB Rear Support Bracket for VS Series Panels
• 1226300156 VSRQR: Quick Rig - Attaches and locks on to the rear of any Vision series panel so it can be fastened to a 2" pipe or truss
• 1226300067 Novastar VX4S: Video Processor
• 1226300034 Novastar MCTRL-300: Video Processor
• Arkaos Media Master: Video Software
• Arkaos GrandVJ 2.0: Video Software
Specifications subject to change without notice