ADJ is a highly reputable global manufacturer that specializes in the production of entertainment lighting, LED video, and atmospheric effects equipment. With over 35 years of experience in the industry, ADJ has established itself as a leader in the field, providing reliable and innovative products to its clients worldwide.
The company was founded in 1985 and has its headquarters in Los Angeles, California, with additional regional offices in Europe and Mexico. The European office was opened in 2002 in Kerkrade, The Netherlands, and is located at a strategical location close to Germany and Belgium borders for a strategical distribution throughout Europe, the Middle East, Africa and Asia.
ADJ is known for its exceptional customer support, high-quality products, and dedication to innovation. Recently, the company pioneered a series of market-leading IP65-rated lighting solutions.
ADJ's product portfolio includes a wide range of equipment, including moving head luminaires, static washes, beam effects, audience blinders, strobes, DMX control hardware/software, LED video panels, and related accessories, as well as fog, haze and other atmospheric effect generators. ADJ serves both the AVL rental and installation markets, making its products suitable for events, productions, and festivals of all sizes.
ADJ's products are installed and used in a wide variety of venues, ranging from large outdoor events, churches, theaters, and event centers to wedding rooms and hotel ballrooms, nightclubs and lounges, and concert venues.
ADJ Europe Headquarters
ADJ Supply Europe B.V.
Junostraat 2
6468 EW Kerkrade
The Netherlands
Phone: +31 (0) 45 546 85 00
Fax: +31 (0) 45 546 85 99
Email: info@adj.eu
www.adj.eu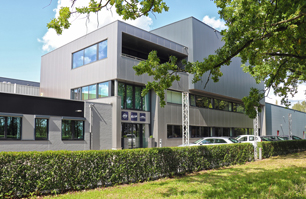 ---
ADJ World Headquarters
ADJ Products LLC
6122 S. Eastern Avenue
Los Angeles, CA 90040
USA
Phone: (323) 582-2650
Fax: (323) 725-6100
Email: info@adj.com
www.adj.com