EVS3 – Exceptionally Good Value LED Video Panel From A Brand You Can Trust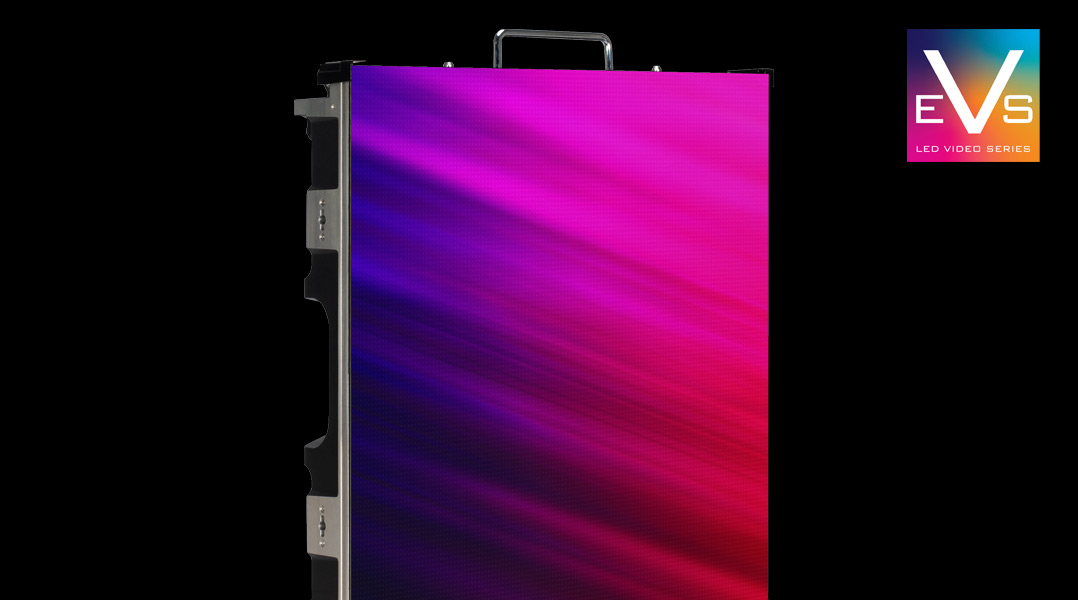 Expanding the company's catalog of professional LED video solutions, ADJ is pleased to introduce the new EVS3 panel, a price-driven solution that provides a new entry point to LED video technology. Offering the same reliability, ease-of-use, and many of the popular features of ADJ's extremely popular VS Vision Series, this new LED panel model comes in at a significantly lower price point. This will help to open up the creative possibilities offered by LED video walls to smaller production companies and lower budget projects.
The EVS3 features an array of SMD2121 3-in-1 RGB color mixing LEDs with a pixel pitch of 3.91mm. The panel offers a brightness of 800 NITS and a contrast ratio of 5000:1, with a wide viewing angle of 160° (Horizontal) by 140° (Vertical) @ 9.75 ft. (3m). It is capable of generating vibrant video graphics and multiple panels can be easily connected together to form video walls of all shapes and sizes. This makes the EVS3 ideal for use by production companies working on a variety of different projects such as concerts, conferences, award ceremonies and corporate activations.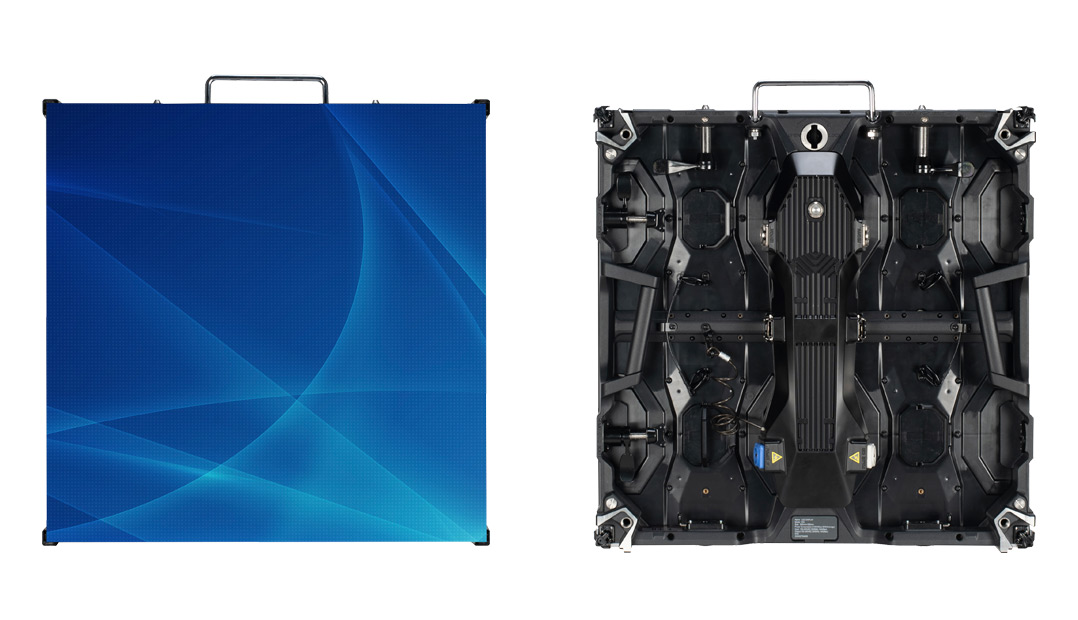 Based on ADJ's extensive experience in the LED video market, the EVS3 is designed to be as straight forward to use as possible. Magnets and metal plates built into the top and bottom of each unit draw panels together and temporarily connect them before the locking pins are engaged to ensure a secure and seamless join. This innovative design means that a single technician can quickly and easily install a full video wall singlehandedly. The panel is compatible with ADJ's existing VSRB1 rigging bar, which can be used to hang up to 20 EVS3 panels vertically. In addition, the panel is also compatible with ADJ's innovative Vision Series Ground Stack System (VSSCSB), which can be used to erect a floor-standing video wall up to 5 panels (2.5m) high and of any width.
The EVS3 is fitted with a Nova Star receiving card and is compatible with the complete range of Nova Star video controllers available from ADJ, ranging from the simple and inexpensive MCTRL-300 up to the advanced Novastar MCTRL 4K. These allow the connection of a standard video signal (for example via DVI or HDMI) which is fed to the panels using standard network cable with RJ45 connections. The rear of each panel is conveniently designed with locking power and data input sockets on one side and corresponding output sockets on the other, allowing the power and data connections to be easily daisy-chaining between neighboring panels.

Retractable corner protectors flip out from the back of the panel, which provide essential protection to the most vulnerable part of the unit during transit. An optional road case, the ADJ Touring Case 8x VS Panels, is also available which can be used to safety store and transport eight EVS3 panels, each in their own dedicated compartments. A retractable carry handle is built into the top of each unit, while a pair of solid bar handles on the rear of the panel can be used to easily lift it into place.
The EVS3 is front and rear serviceable, with a simple modular design to aid quick and easy service. The LED surface is divided into four separate independent modules, which can each be easily removed and replaced from the front. Designed to be portable and easy to rig, the panel has compact measurements of 500 x 500 x 75mm and a low weight of 7.5 kg.

"Building on the success of our previous video products, the new EVS3 makes LED video technology truly accessible," comments ADJ USA's Director of Sales, Alfred Gonzales. "Inheriting many of the popular features from ADJ's existing LED panels – including retractable corner protectors, magnetic rigging aides and a front/rear serviceable modular design – the EVS3 comes in at a truly incredible price point. IT is designed to offer exceptional value, fitting within small-to-medium sized budgets, white still delivering ADJ's high level of build quality and reliability."
The ADJ EVS3 will be available from ADJ Europe in mid-December 2023.