Encore LP12Z IP
Select
New
Key Features
Construction

• IP65 Rated
• All aluminum construction
• Marine Grade Coating: C3
Effects

• Motorized Zoom (5° to 30° Beam Angle, 9° to 50° Field Angle)
• Linear C.T. Control (2700K to 6500K)
• Preset C.T. (2700K, 3200K, 4000K, 5600K and 6500K)
Source

• 12 x 20-Watt Quad RGBL LEDs
• Lumens: 4900
• CRI: 84.4 / CRI R9: 67.9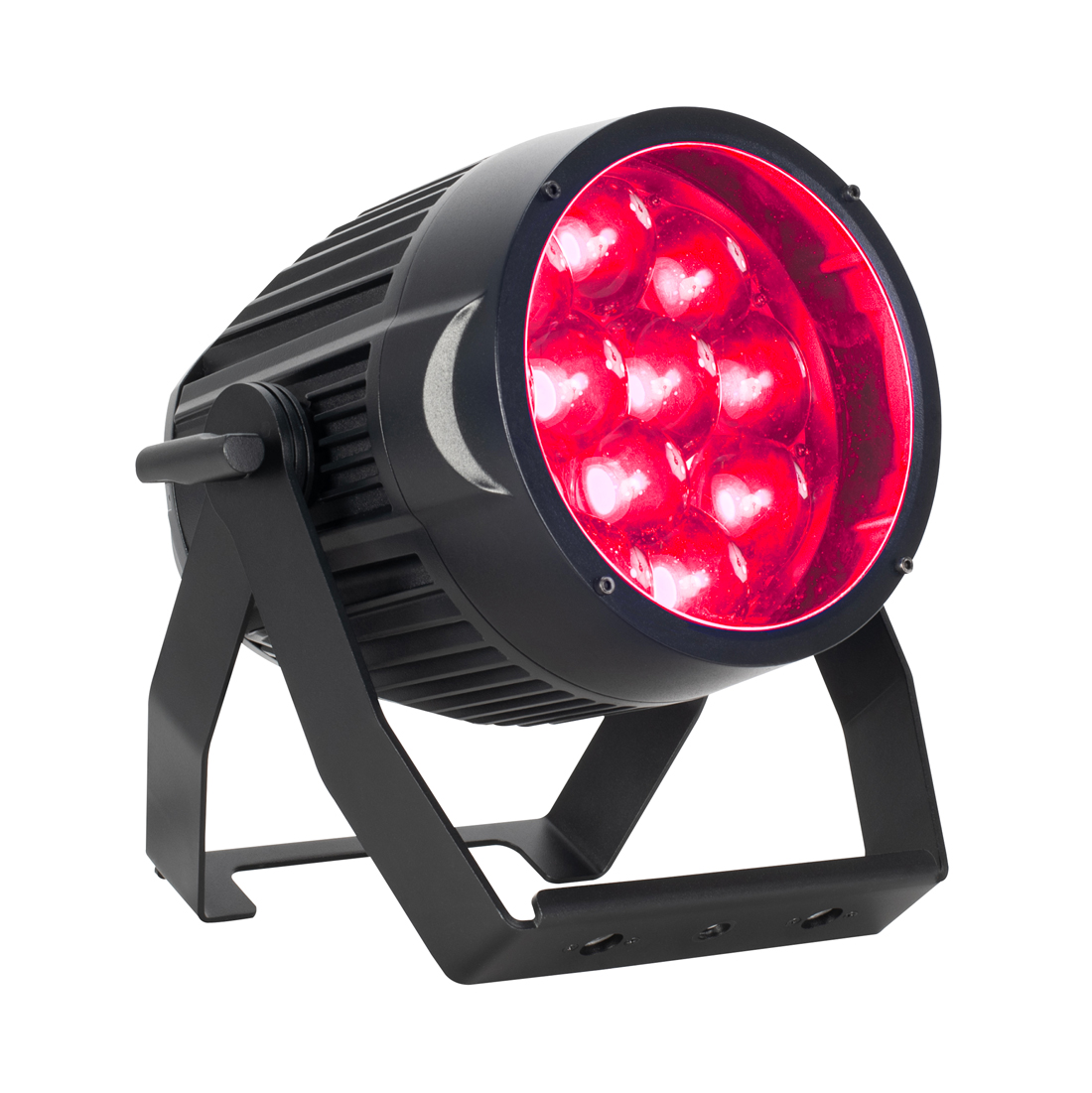 SKU: 1226100427
HS-Code: 9405423990
Part of ADJ's Encore Series of stage lighting, the ADJ Encore LP12Z IP, is a professional LED Par wash fixture for temporary outdoor and indoor events. This IP65-rated fixture comes equipped with 12 Quad RGBL (Red, Green, Blue, and Lime) LEDs, each with a power of 20 watts, offering a massive palette of colors to choose from, including 64 built-in color macros and tunable white control.
The Encore LP12Z IP has a motorized zoom feature with a beam angle of 5° to 30° and a field angle of 9° to 50°, giving you the ability to control the lighting coverage of your event. Additionally, the fixture has tunable white color control, allowing you to choose a color temperature from 2700K to 6500K. You can also select from five preset color temperatures for a quick and easy setup.
With wireless DMX onboard, you can control the Encore LP12Z IP from a distance of up to 2500 ft. (700M) line of sight. It also supports RDM (Remote Device Management) and is compatible with a wired digital communication network. The fixture offers 6 selectable dimming modes and 4 selectable dim curves, as well as adjustable refresh rates and flicker-free operation, ensuring a smooth and seamless lighting experience.
Constructed with all-metal and IP65-rated rubber covers, the Encore LP12Z IP is built to withstand the toughest outdoor conditions. The fixture also features IP65-rated 5-pin sockets and locking, outdoor in/out power connectors for added security. The IP65-rating provides Ingress Protection against liquid, snow, dust and sand. The scissor yoke and safety eye provide easy and safe mounting options.
The Encore LP12Z IP has a dimension of 8.75" x 12.45" x 14.45" (222x316x367mm) and weighs only 16.6 lbs. (7.5 kg) making it a compact and lighter weight fixtures compared to other IP65-Rated zoom pars in its class.
Overall, the ADJ Encore LP12Z IP is a very versatile wash fixture for any event, with its motorized zoom, wireless DMX control, and rugged construction, making it the ideal choice for outdoor festivals, concerts, indoor stages and other performances.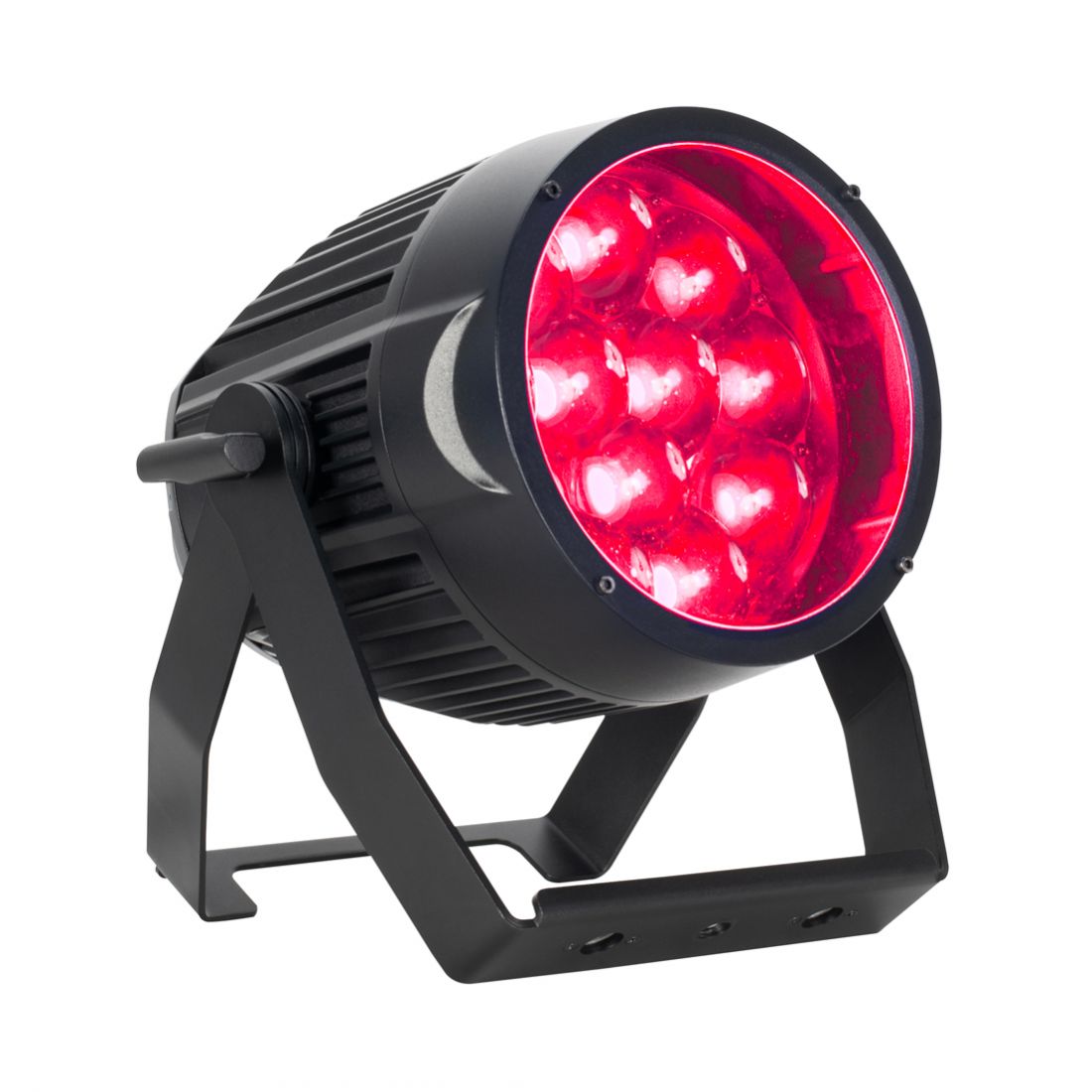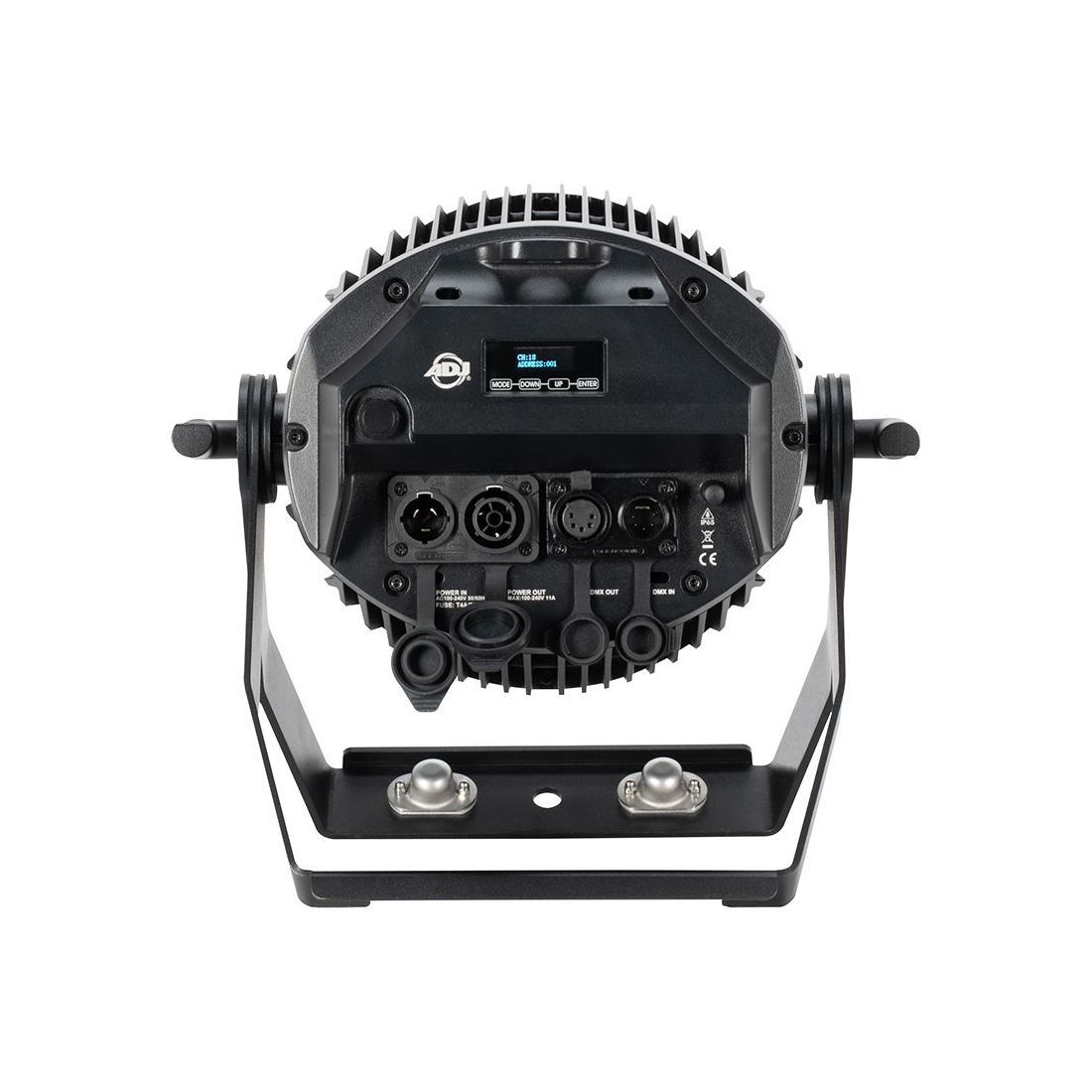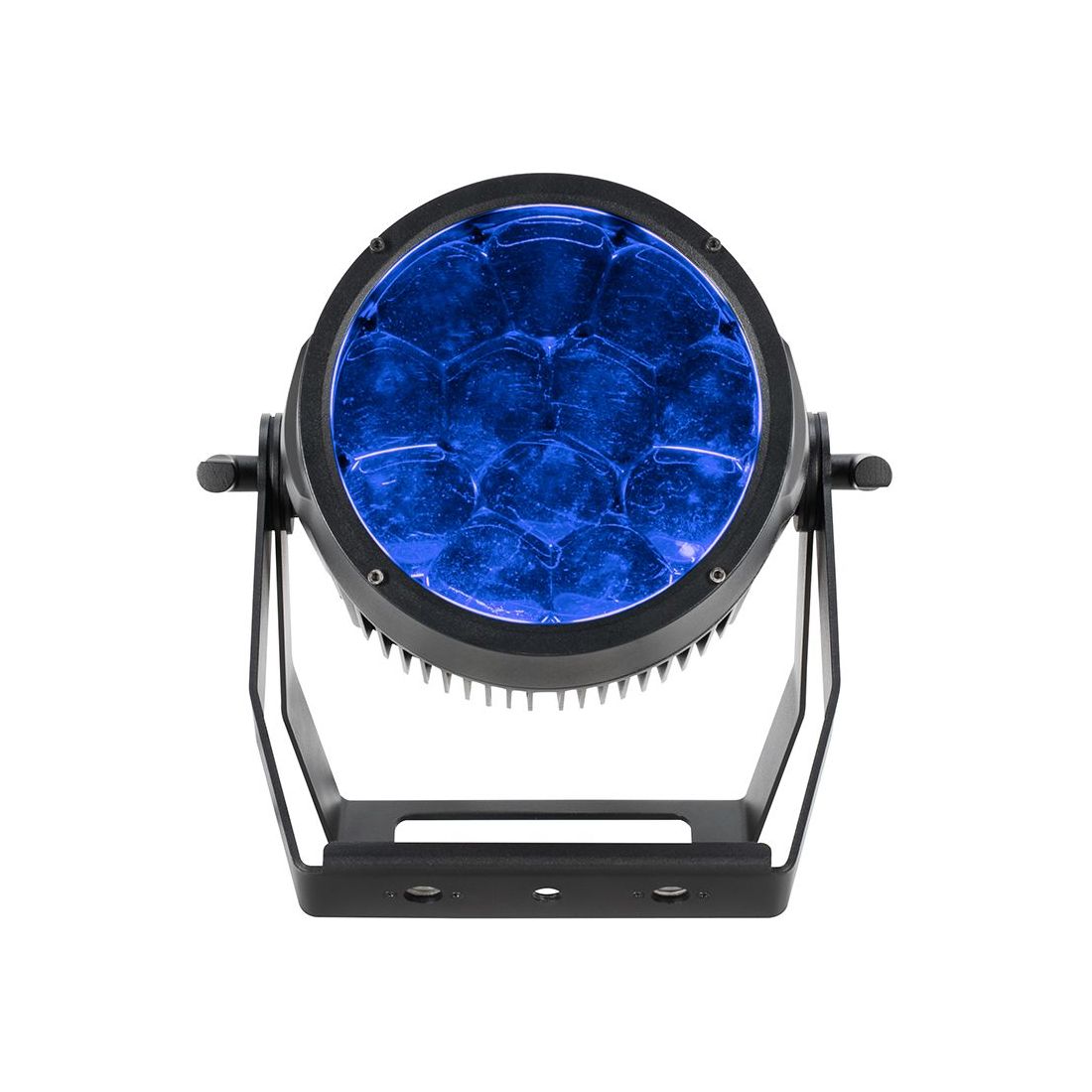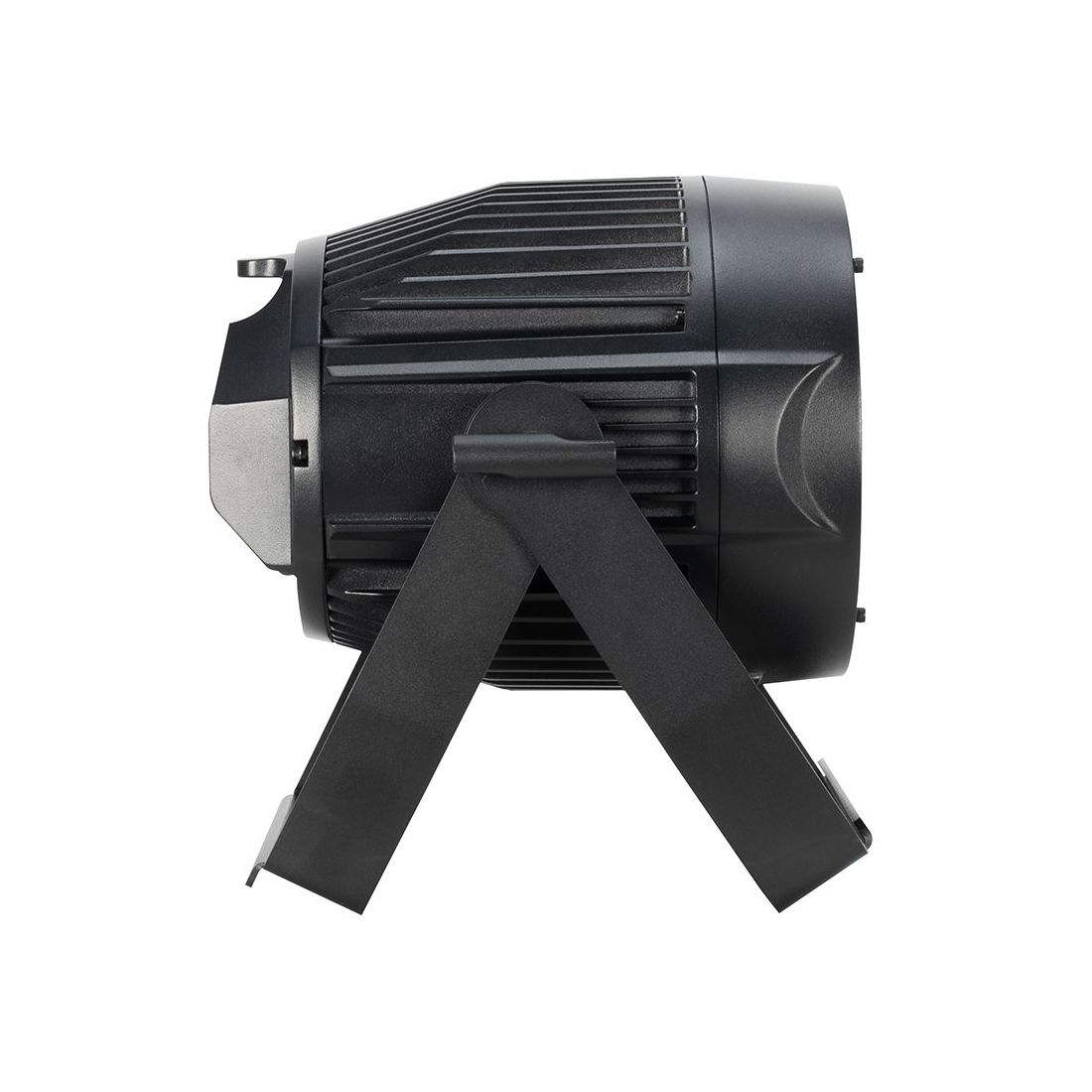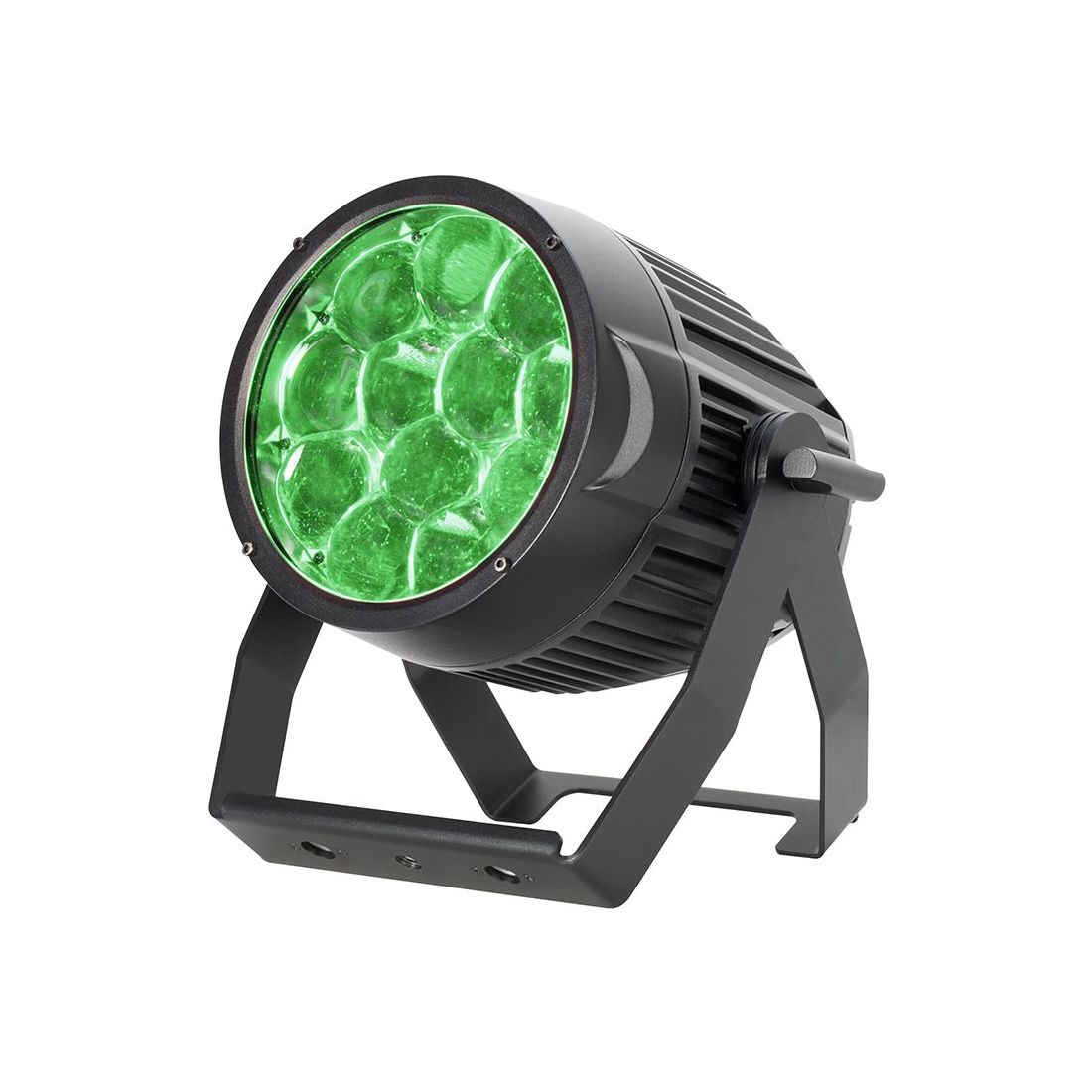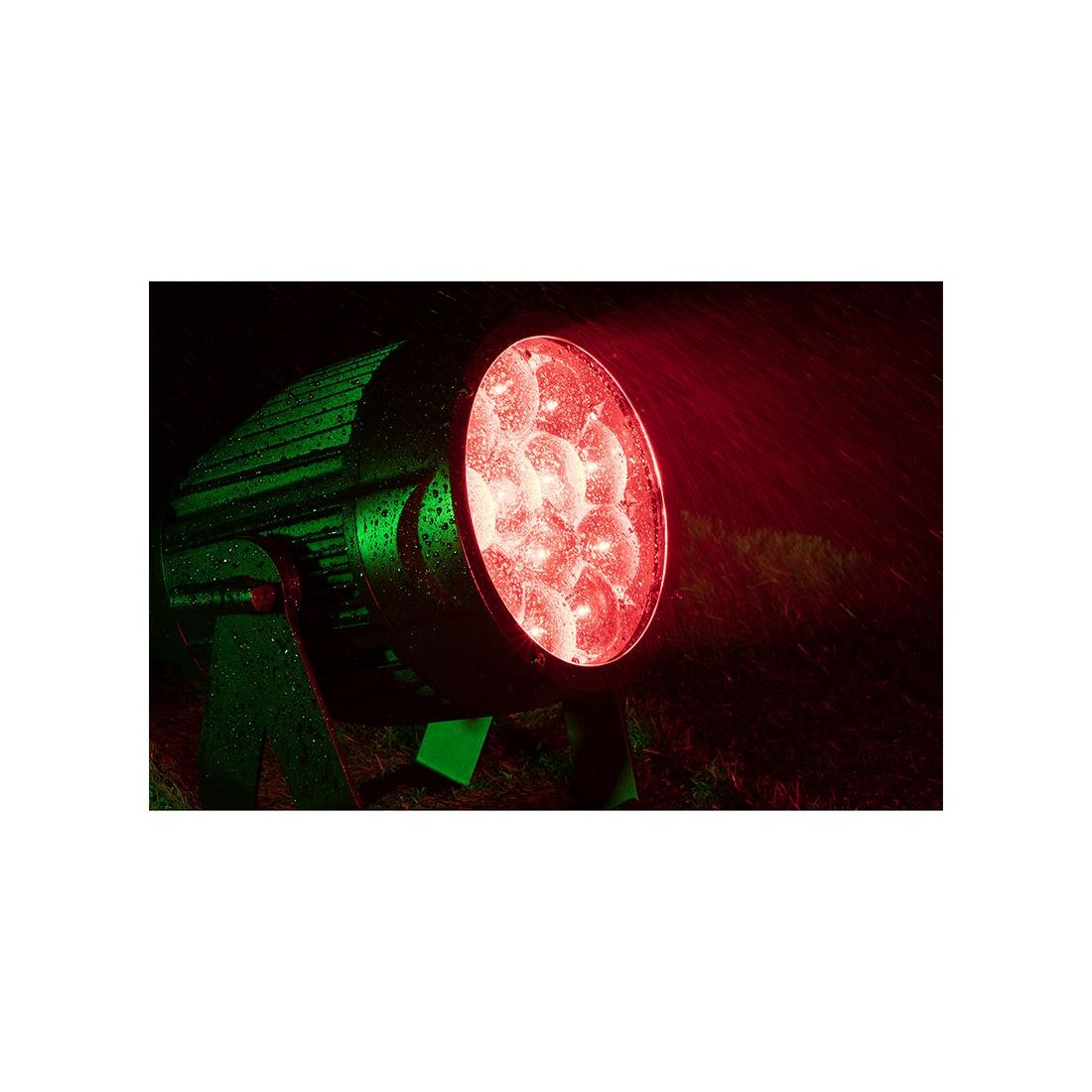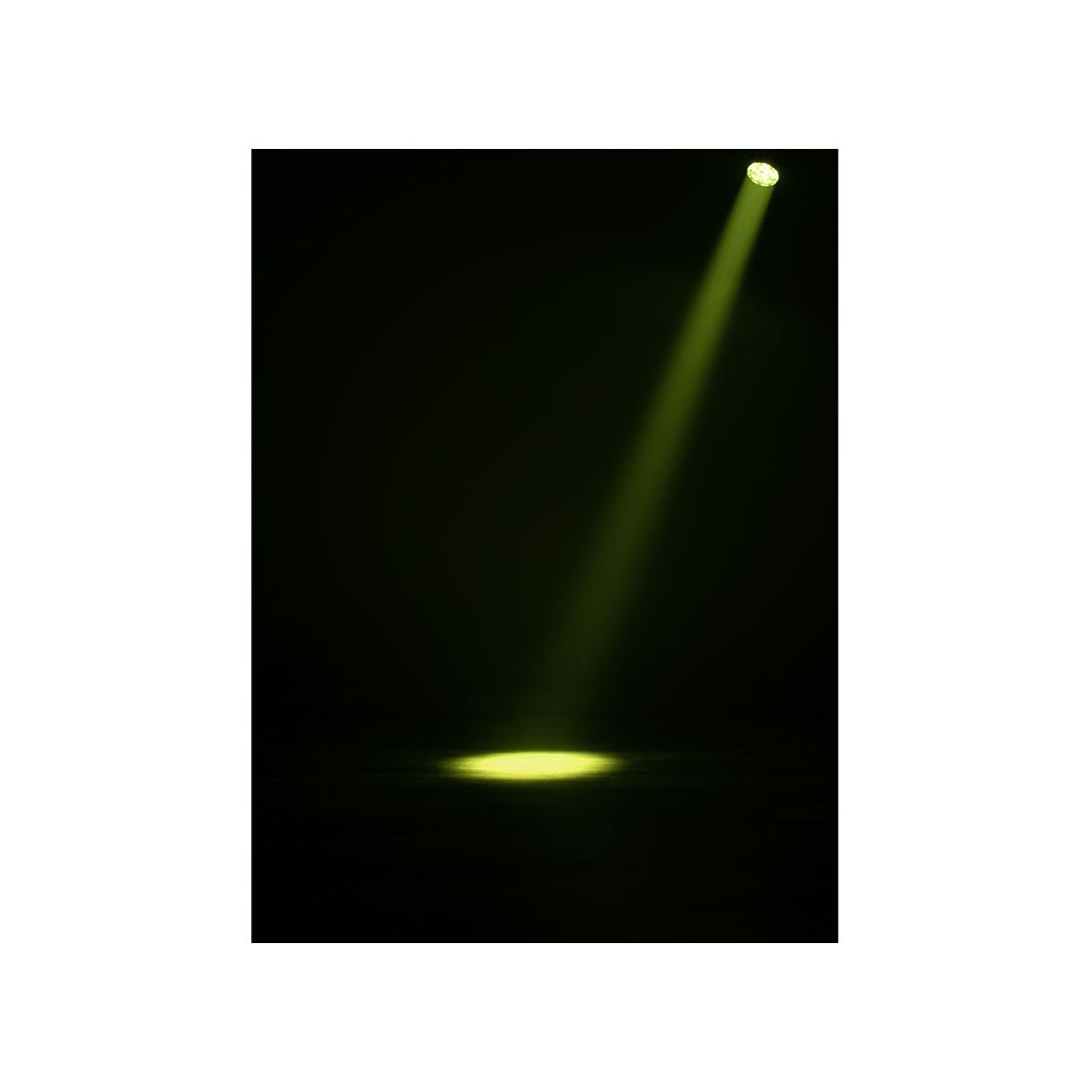 • Light Source: 12 x 20-Watt Quad RGBL LEDs (4-IN-1: Red, Green, Blue & Lime)
• Beam angle: 5° to 30°
• Field angle: 9° to 50°
• CRI: 84.4
• CRI R9: 67.9
• Lumens: 4900
• Motorized Zoom (5° to 30° Beam Angle, 9° to 50° Field Angle)
• Linear Color Temperature Control (2700K to 6500K)
• Preset Color Temperatures (2700K, 3200K, 4000K, 5600K and 6500K)
• 16-Bit Fine Color Control (Red, Green, Blue & Lime)
• 64 built-in Color Macros
• 4-button, DMX digital display on rear panel
• Operational modes: Static Color Mode, RGBL Dimmer Mode, Program Mode and DMX Controlled
• Wireless DMX on-board
• Supports RDM (Remote Device Management)
• With Wired Digital Communication Network
• 6 selectable Dimming Modes (Standard, Stage, TV, Architectural, Theatre & Stage 2)
• 4 selectable Dim Curves (Linear, Square Inv. Squa, S~Curve)
• Adjustable Refresh Rate (14 presets from 900 ~ 25,000Hz)
• Flicker Free operation (No flickering on camera)
• LED pulse and strobe effect
• Electronic Dimming: 0 - 100%
• 6 DMX Modes: 6, 9, 10, 12, 15 & 18-channel
• Quiet fan mode
• IP65 Rated: Ingress Protection against liquid, snow, dust and sand
• All aluminum construction
• Marine Grade Coating: C3
• IP Rated rubber covers protect In/Out Locking Power connectors and IP rated 5-pin sockets
• Locking, outdoor In/Out Power connectors
• Data linkable via 5-pin XLR DMX connections
• Scissor Yoke & safety eye
• Multi-voltage operation: AC 100-240V, 47/63Hz
• Daisy chain: 6 @ 120V, 12 @ 220V
• Max power: 227W
• Ambient Operating Temperature Range: -10°C ~ 45°C
• Dimensions (LxWxH): 222x316x367mm
• Weight: 7.5 kg
Specifications subject to change without notice