Key Features
Effects

• Linear Color Temperature Control (2,300K to 9,900K)
• Smooth RGBAL color mixing
• 6 zones of 3 LED's controllable via DMX in 30, 33, 38, 41, 60 & 71 channel modes
Source

• 18 x 10W Ultra bright (Red, Green, Blue, Amber & Lime) LEDs
• 17x40° beam angle
• >90 CRI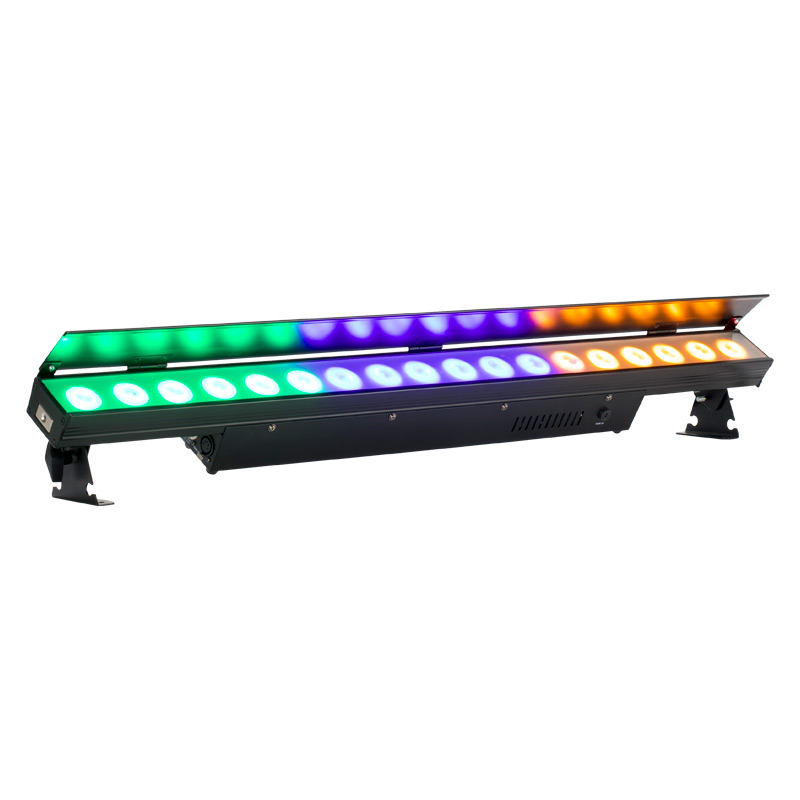 SKU: 1226200051
GTIN: 810087370527
HS-Code: 9405423990
Delivering vibrant and punchy color mixing output, ADJ's Ultra LB18 is a professional linear LED wash lighting fixture. Featuring 18 x 10-Watt 5-in-1 color mixing long life LEDs (red, green, blue, amber & lime) it offers a large gamut of color possibilities, including white light with a color temperature variable between 2,300K and 9,900K. The inclusion of a lime LED chip not only increases the palette of colors available from the fixture but also boasts the CRI of its white light output to in excess of 90.
With a beam angle of 17 x 40-degrees, the fixture is ideal for illuminating stages, dancefloors, décor and sections of wall. It is designed for permanent installation in bars, clubs, lounges, theatres, concert venues and churches, as well as temporary event production at indoor locations. The fixture is supplied with brackets that can be used to set it directly on the ground or attach to a clamp for truss mounting. Its ends are also magnetic, which allows adjacent fixtures to be quickly and easily aligned to create longer continuous bars of LEDs to uniformly wash larger areas. A compact and lightweight fixture, it is supplied with a glare shield that blocks the LEDs from view and also protects them during transport.
The Ultra LB18 offers six operational modes: Auto Run, Program Mode, Sound Trigger (utilizing an in-built microphone), RGBAL Manual, Static Color and DMX. It offers a variety of DMX modes, using between 5 and 71 control channels, and is also compatible with ADJ's UC IR wireless remote. A digital display with 4-button menu interface on the rear panel allows easy mode selection and DMX addressing, while a USB port allows quick and easy future firmware updates.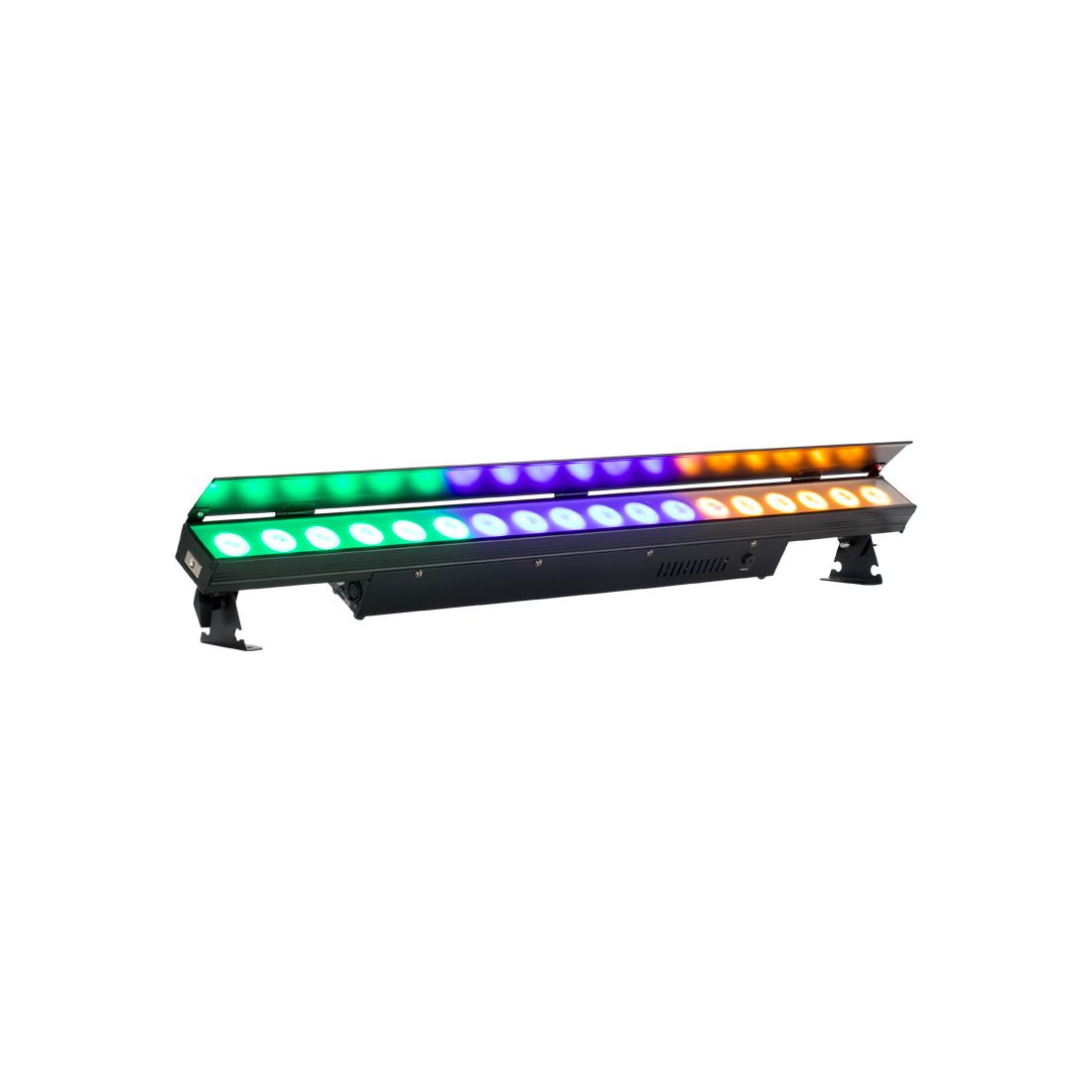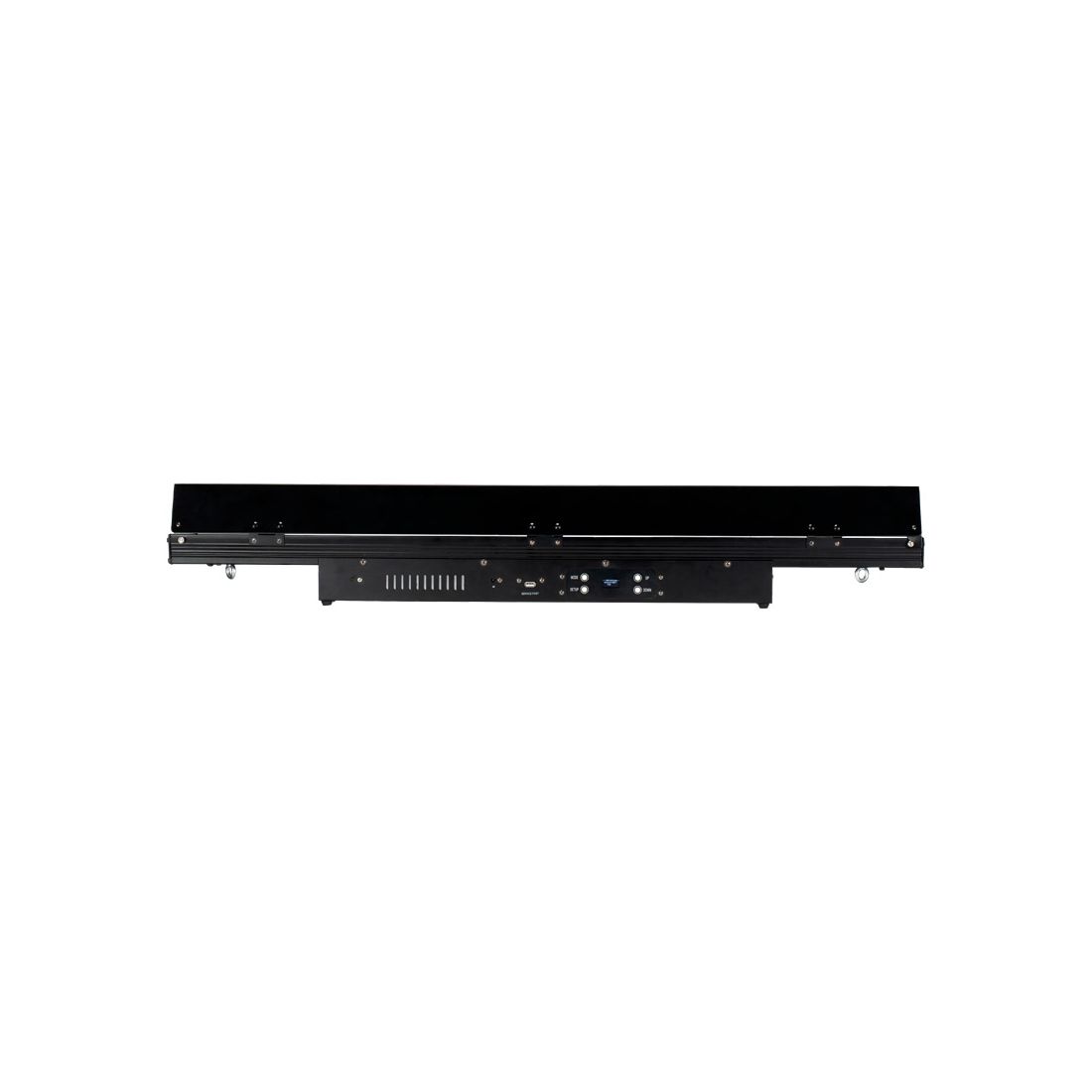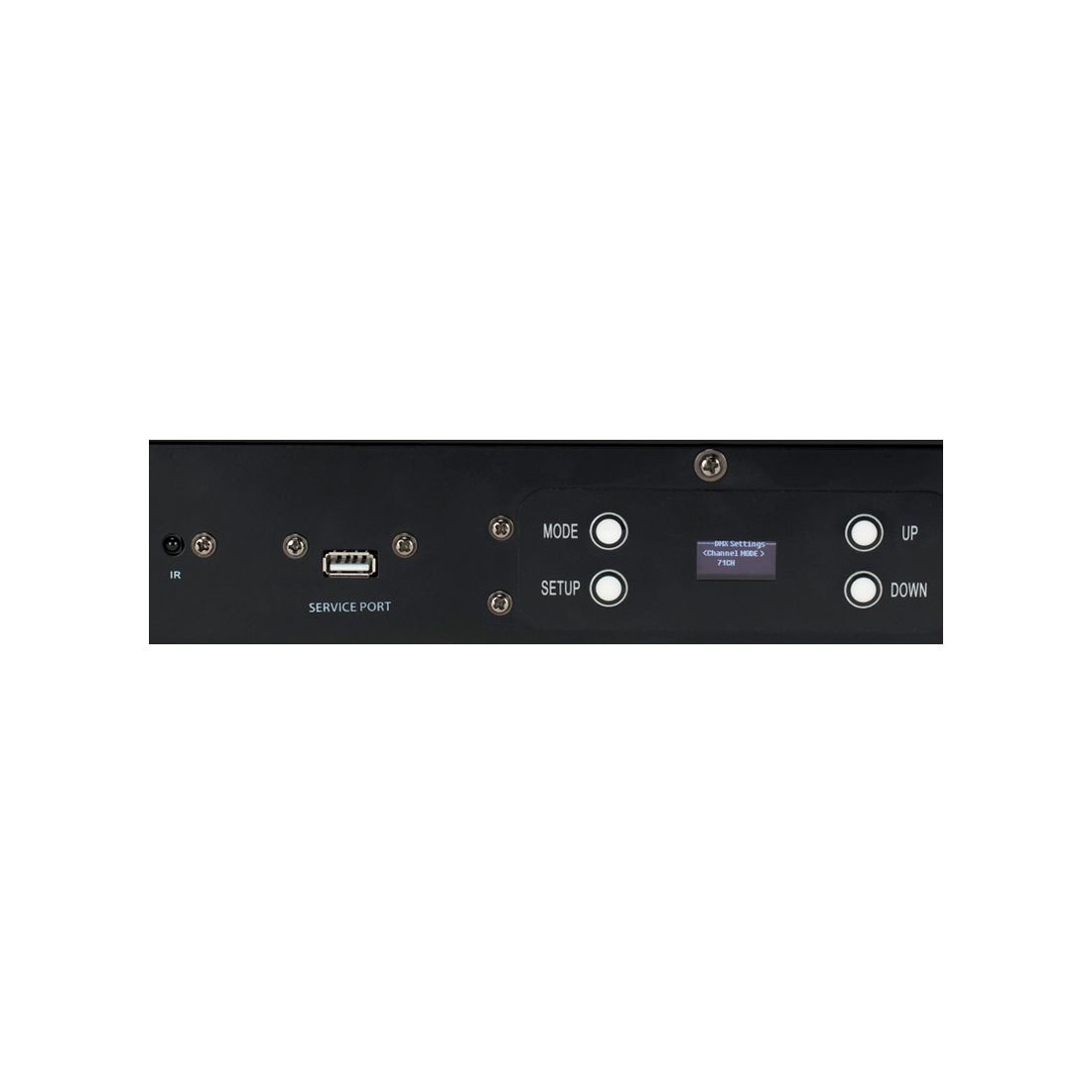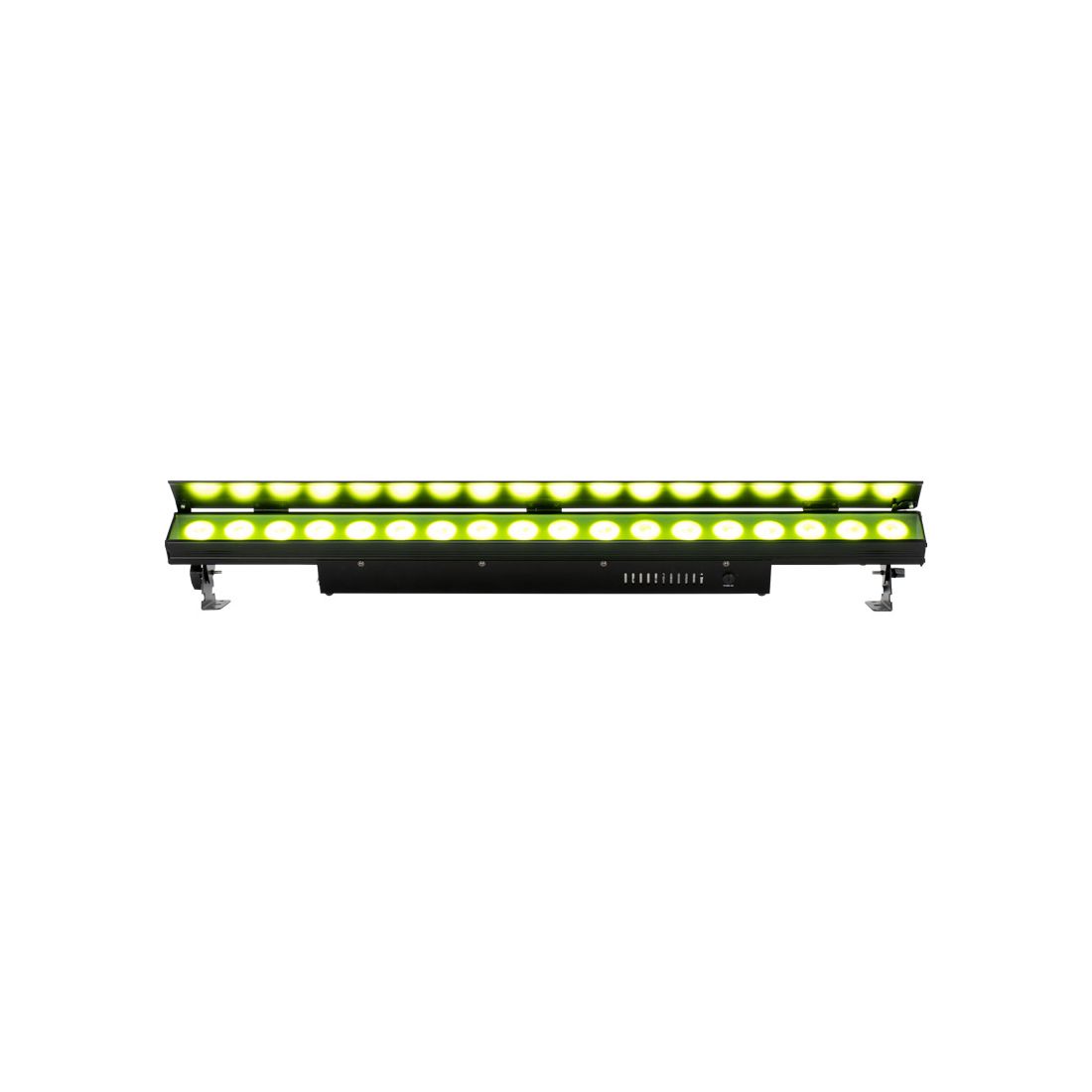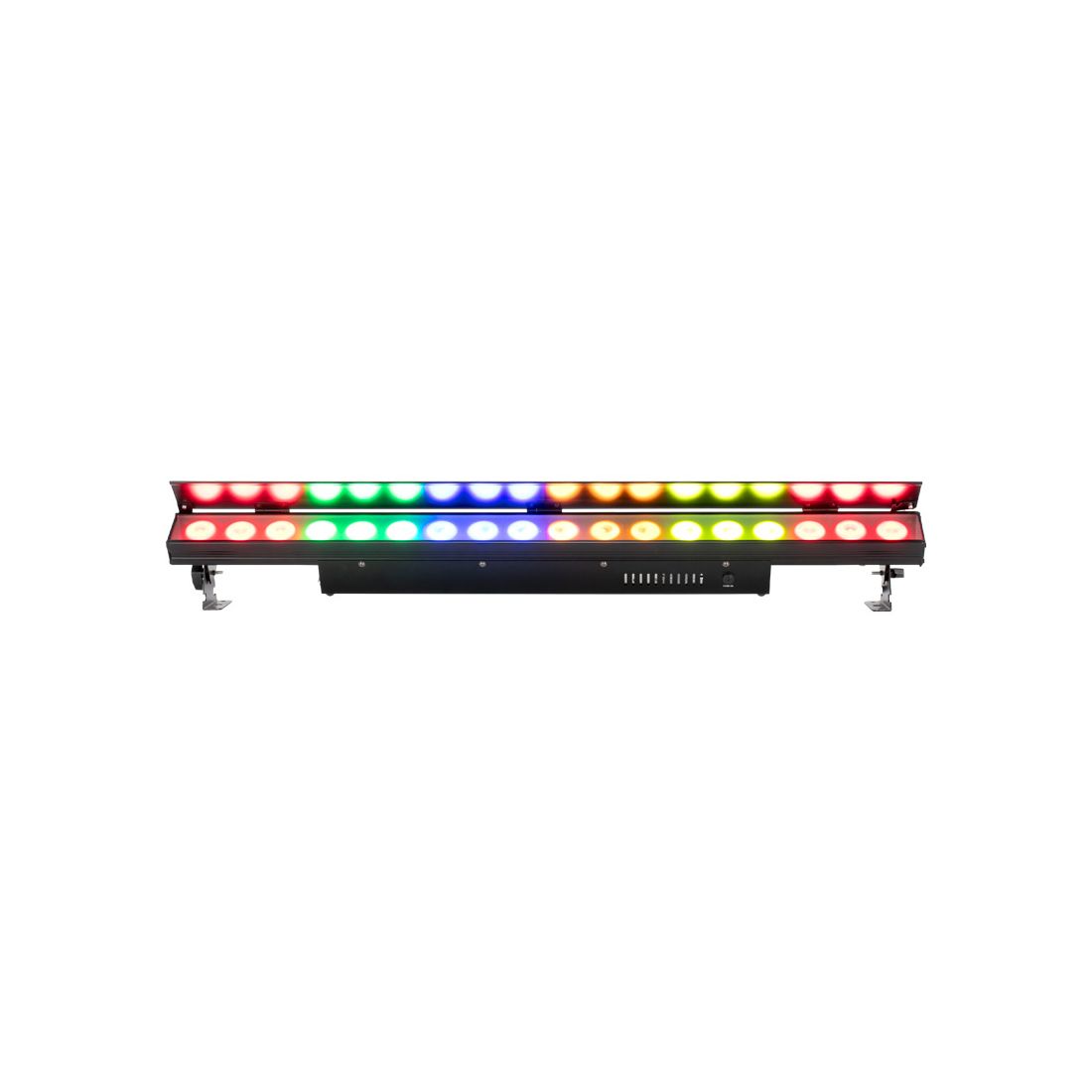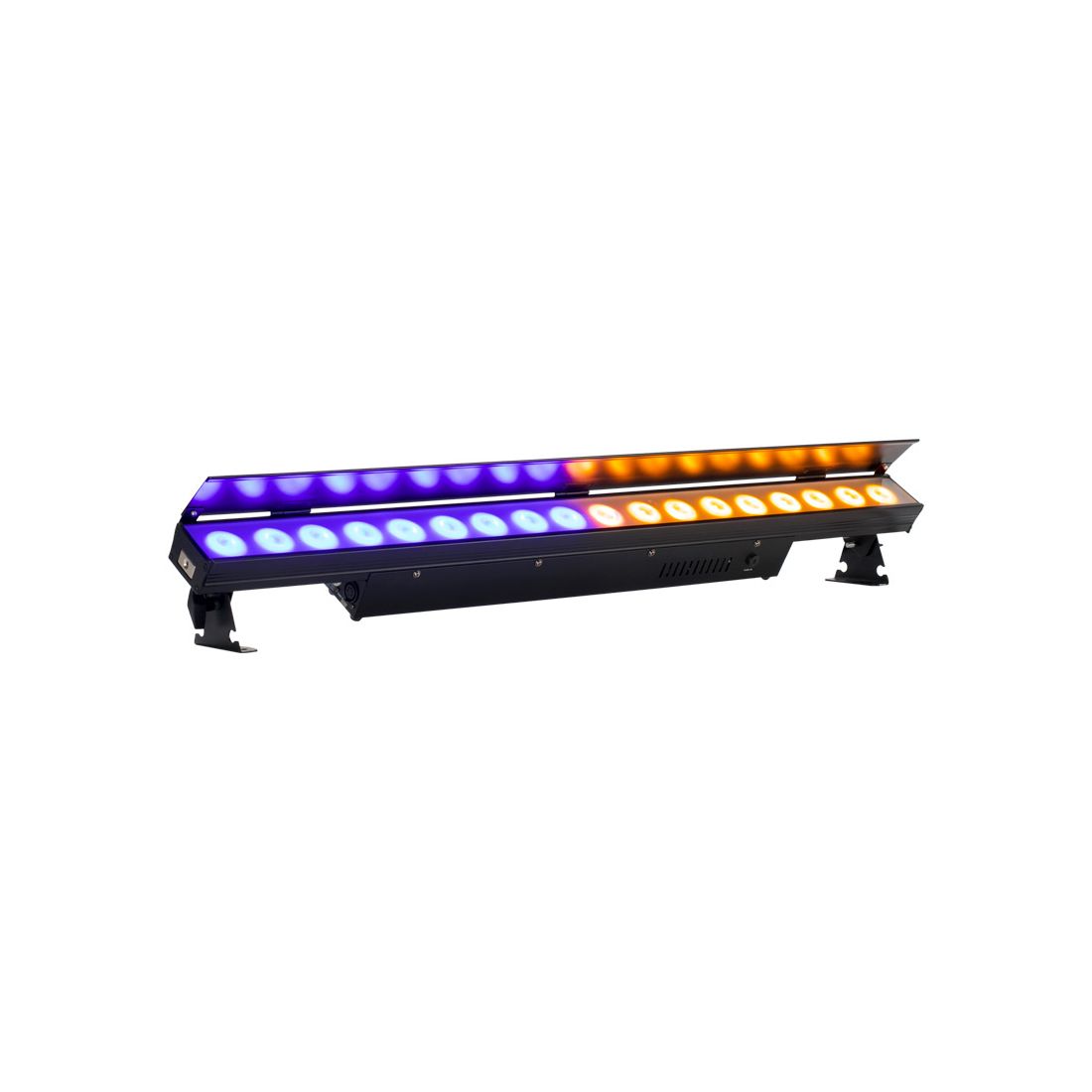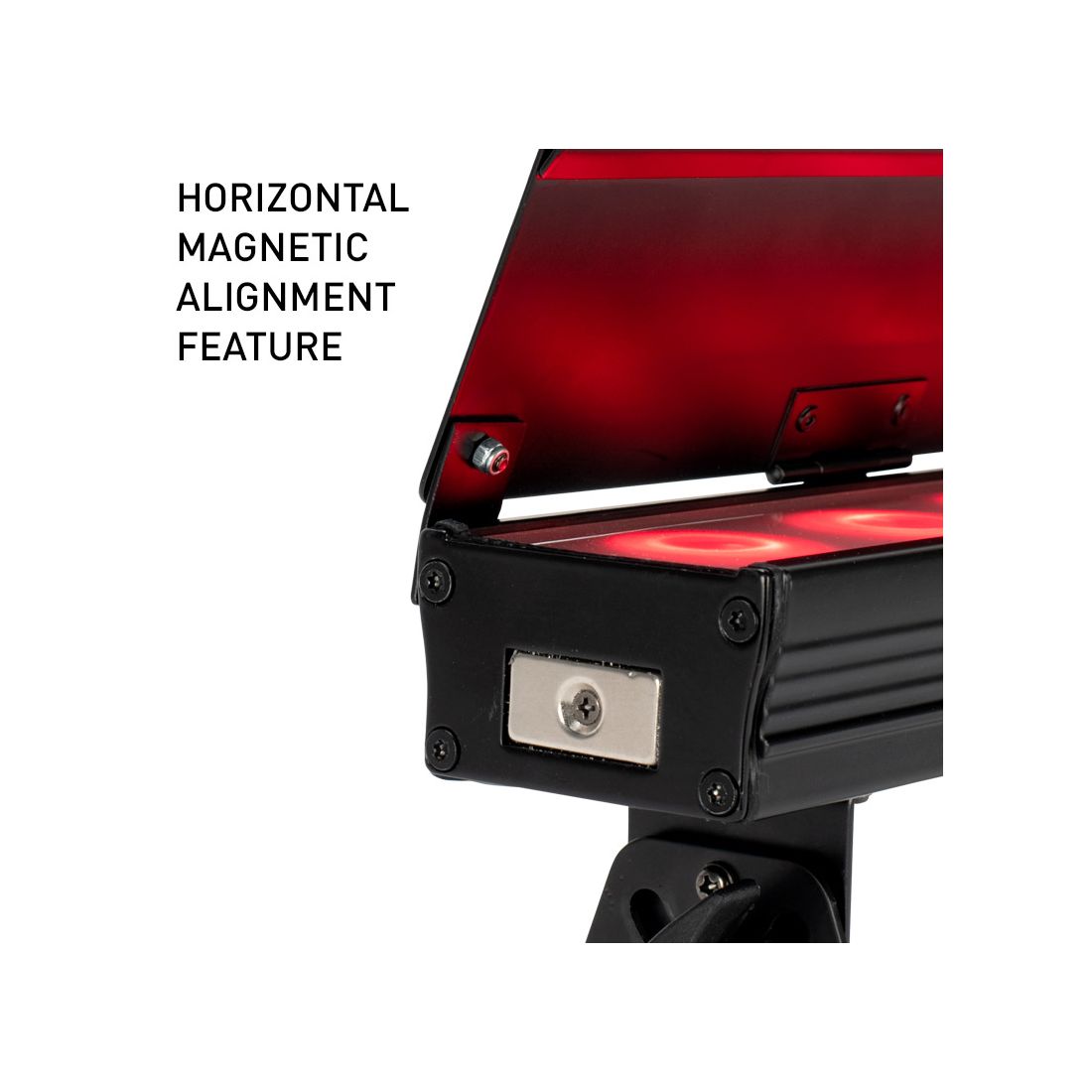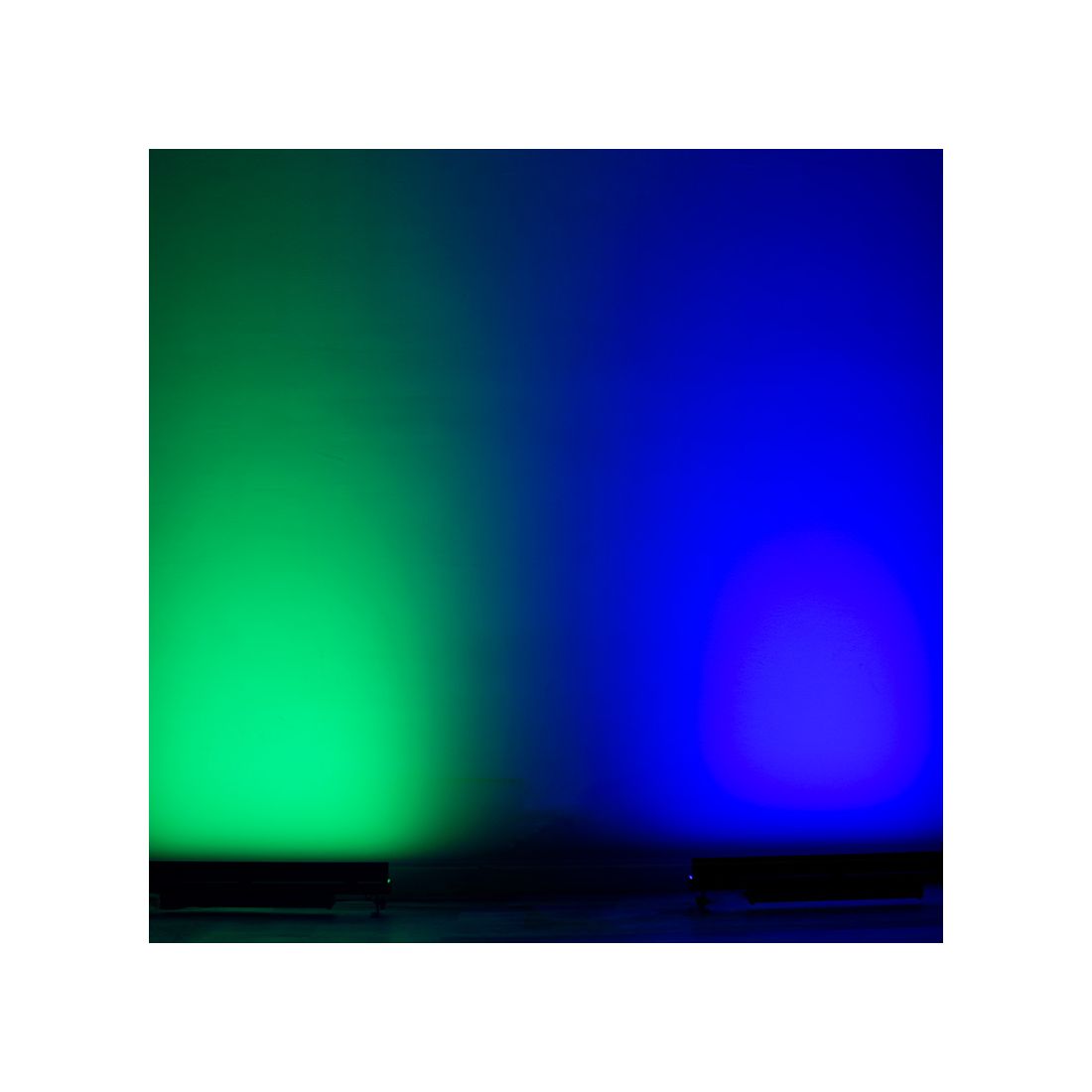 • 18 x 10W Ultra bright (Red, Green, Blue, Amber & Lime) LEDs
• Long Life LEDs (Rated at approximately 50,000 hrs.)
• 17x40 degree beam angle
• >90 CRI
• Linear Color Temperature Control (2,300K to 9,900K)
• Smooth RGBAL color mixing
• Horizontal Magnetic Alignment feature (Built-In)
• Compatible with the ADJ UC IR remote. Operates at a distance of up to 32.8 feet (10 meters)
• Glare shield that blocks the LEDs from glare/view and protects LEDs during transport
• USB Service Port
• Linear Color Temperature Control (2,300K to 9,900K)
• Digital Display with 4-button menu
• 11 DMX Channel Modes: 5, 8, 10, 13, 16, 30, 33, 38, 41, 60 & 71 Channels
• 6 zones of 3 LED's controllable via DMX in 30, 33, 38, 41, 60 & 71 channel modes
• 6 operational modes: Auto Run, Program Mode, Sound Trigger, RGBAL Manual, Static Color and DMX-512 Mode
• Flicker Free operation (No flickering on camera)
• Refresh Rate: 2.88KHz
• 64 built-in Color Macros, including 15 white color temperature presets
• 5 selectable Dim Modes (Standard, Stage, TV, Architectural, Theatre & Stage 2)
• 4 selectable Dim Curves (Square, Linear, Inv. Square & S. Curve)
• Built-In Microphone for sound trigger mode
• LED pulse and strobe effect
• Electronic Dimming: 0-100
• Linkable: DMX via 5-pin XLR cable
• Locking power In/Out to daisy chain power
• Multi-voltage operation: AC 100V-240V 50/60Hz
• Power Draw: 130W
• Daisy-chain power link (Up to 12 Ultra Bar 18's can be linked @120V and up to 25 Ultra Bar 18's can be linked @240V)
• Dimensions (LxWxH): 3.39" x 39.3" x 7.42" (86x996x188.4mm)
• Weight: 12.13 lbs./ 5.5kg.
• Locking Power Cord
• Removable Glare Shied
• Includes mounting brackets to set on the ground or to mount a clamp to for truss mounting
Specifications subject to change without notice