COB Cannon Wash ST
Select

Key Features
Optics

• 80° beam angle
• Includes lens kit to change to 40° or 50° beam angle
Source

• 1x 150-Watt RGBA COB LED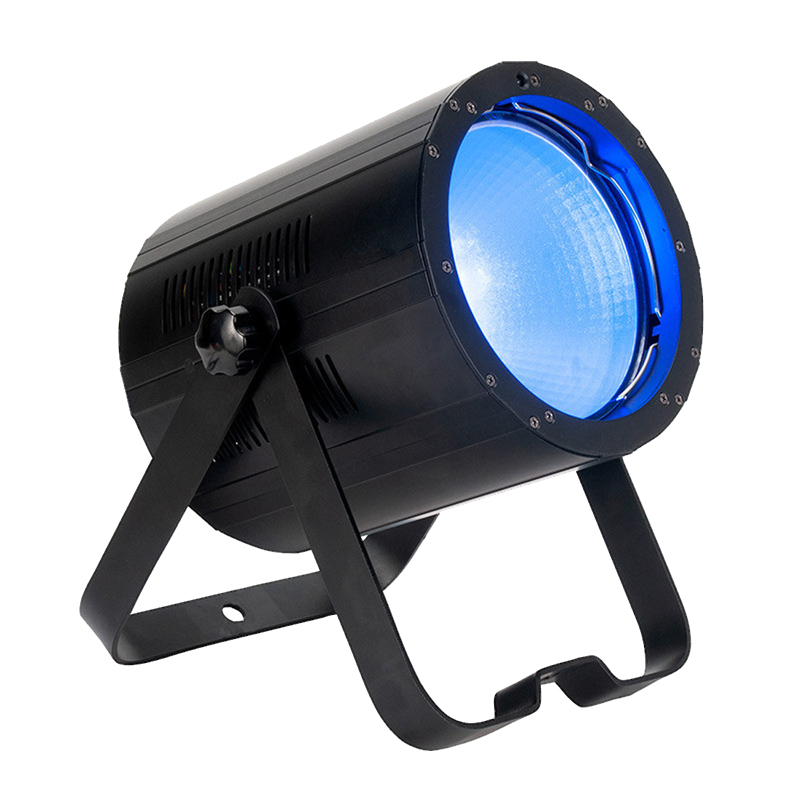 SKU: 1223200050
GTIN: 818651025538
HS-Code: 9405423990
The ADJ COB Cannon Wash ST is a shorter version of the popular COB Cannon Wash fixture. It uses advanced RGBA COB (Chip On Board) technology allowing for a powerful LED engine to be placed in a small amount of space. The result is a high output, smooth color mixing LED Par with no RGBA shadows. Designed for mobile or permanent wash lighting of stages, clubs, dance floors and churches. The COB LED engine on the COB Cannon Wash ST is a QUAD RGBA 4-In-1. It also doubles as an uplight with its scissor yoke that act as legs to set the fixture upright to wash walls and ceilings.
The COB Cannon Wash ST comes in a black casing and has massive 80-degree beam angle. Easily replaceable 40-degree and 50-degree lenses are included so that the beam angle may be changed.
It has 8 DMX Channel modes for programming flexibility, built-in color macros and 6 selectable Dim Curves. The fixture has many pro features such as: 16bit 0-100% electronic dimming, strobe/pulse effect, Flicker Free operation, 3- & 5-pin DMX and Locking Power power daisy-chaining and a 4-button DMX display. COB Cannon Wash ST may run in its stand-alone mode from built-in programs, sound actively or from a DMX controller.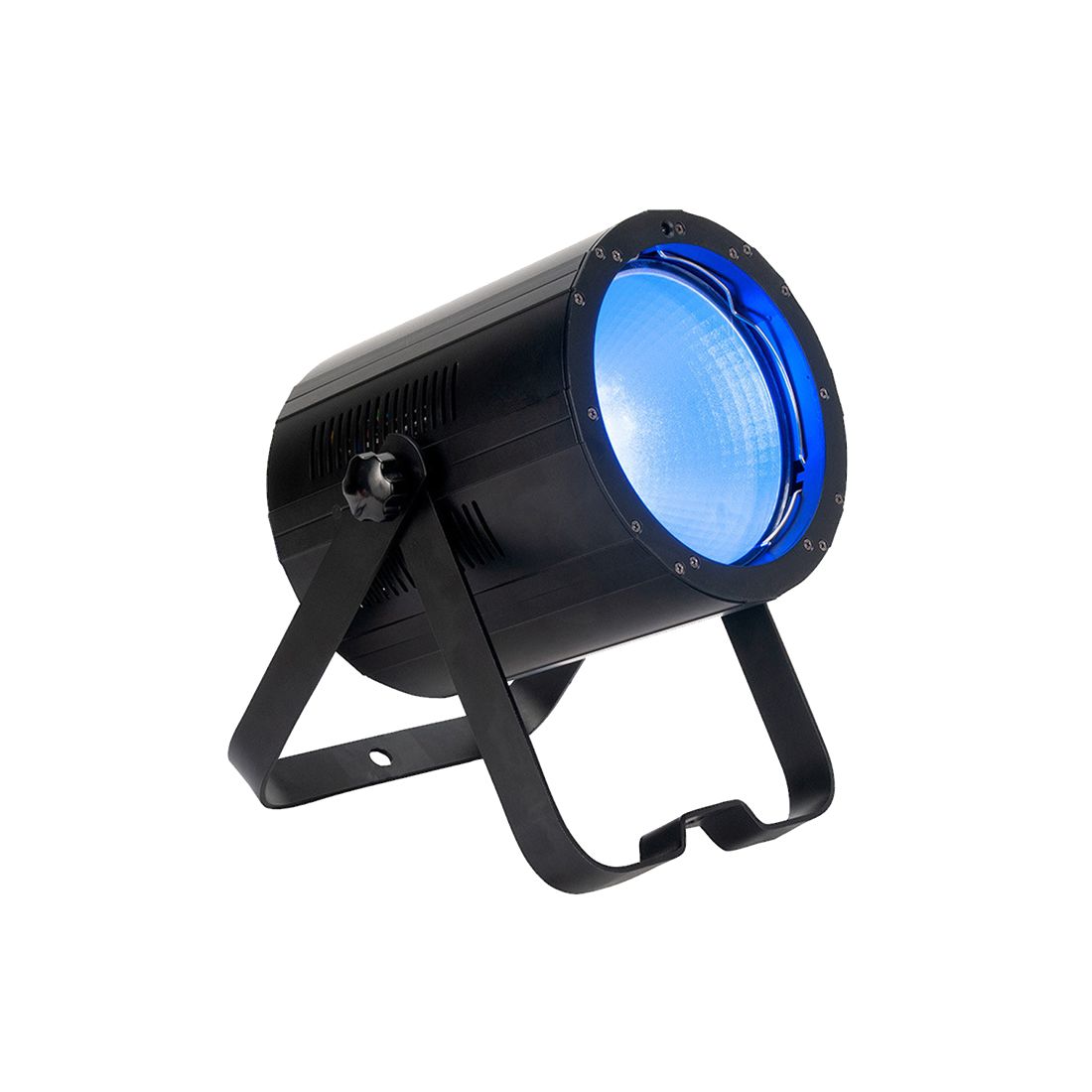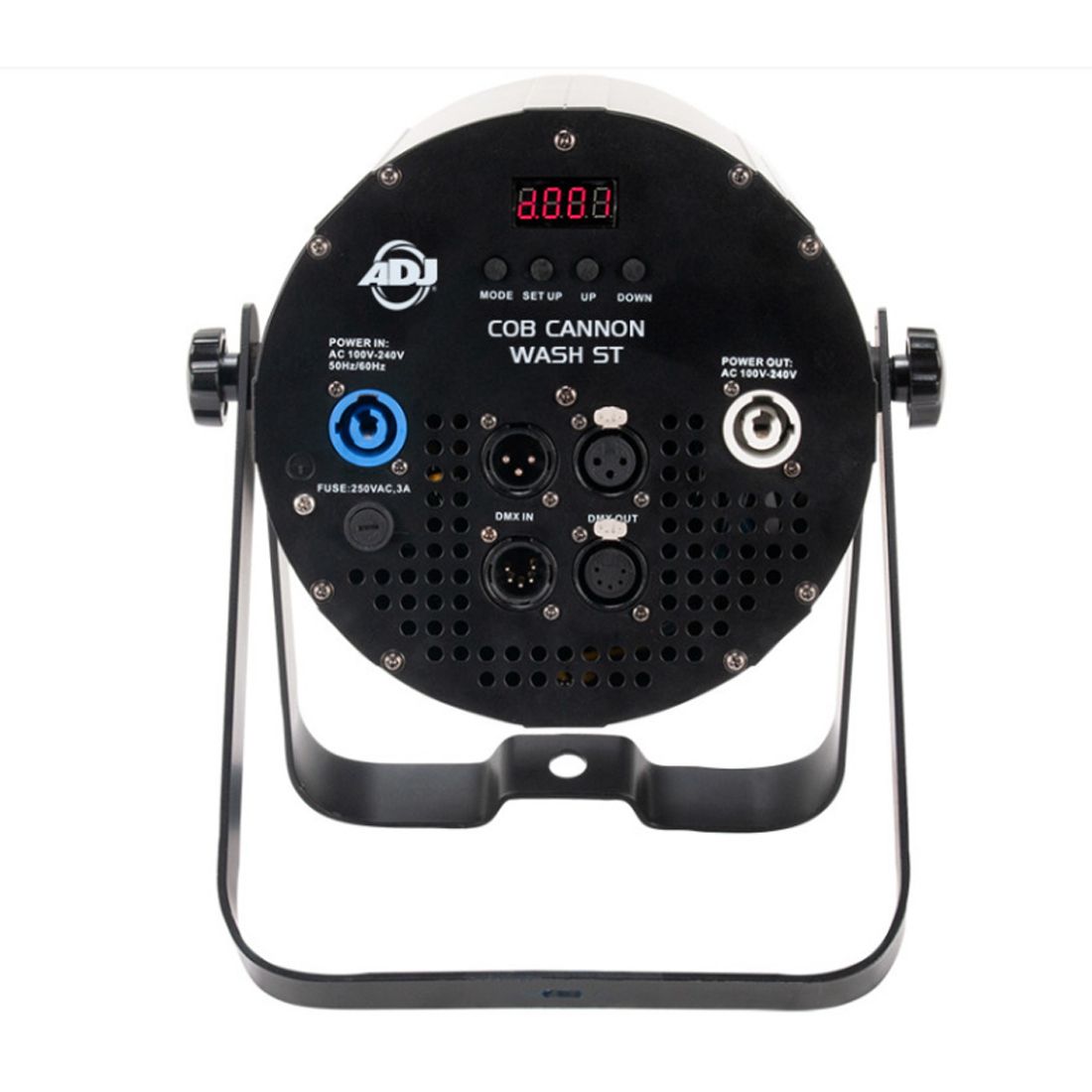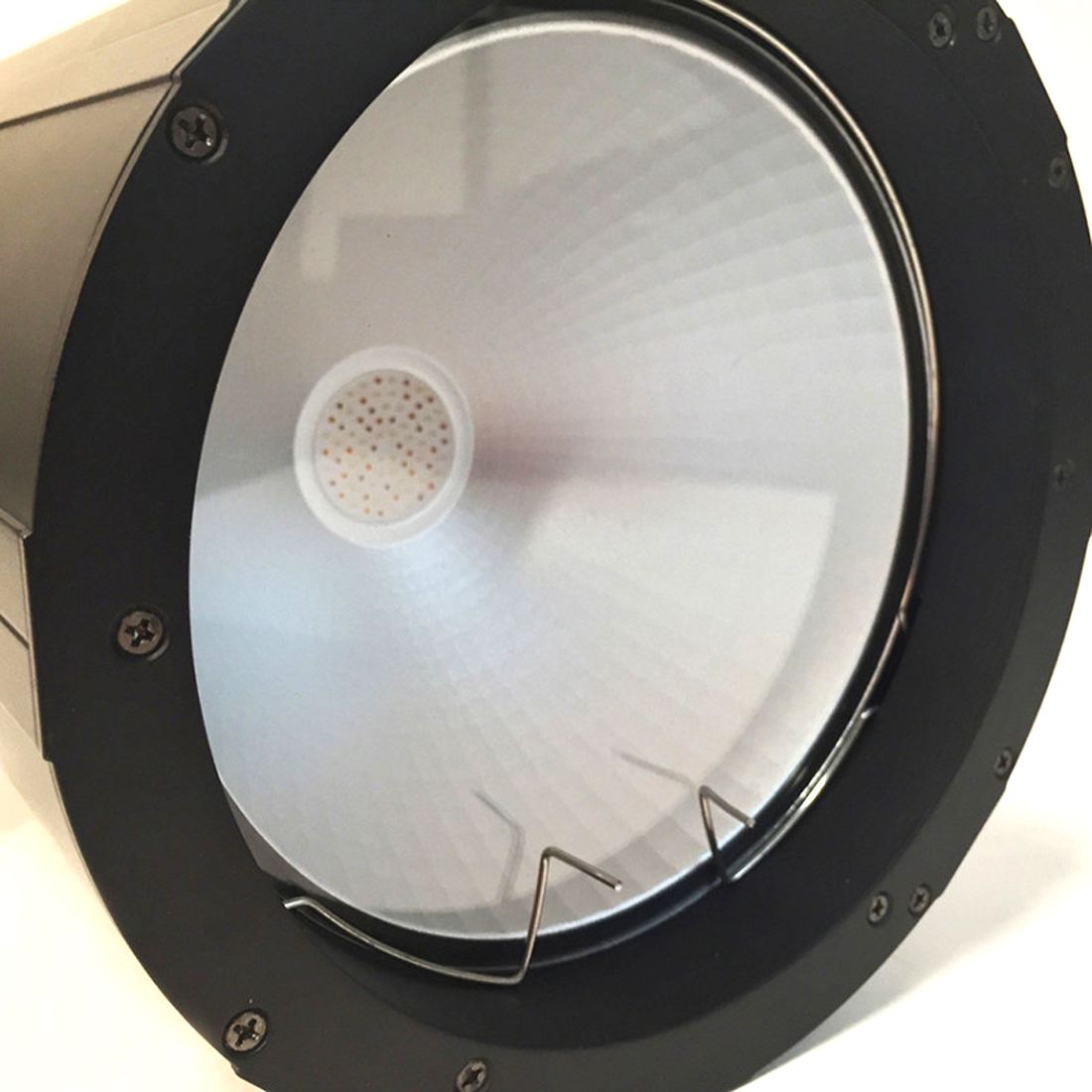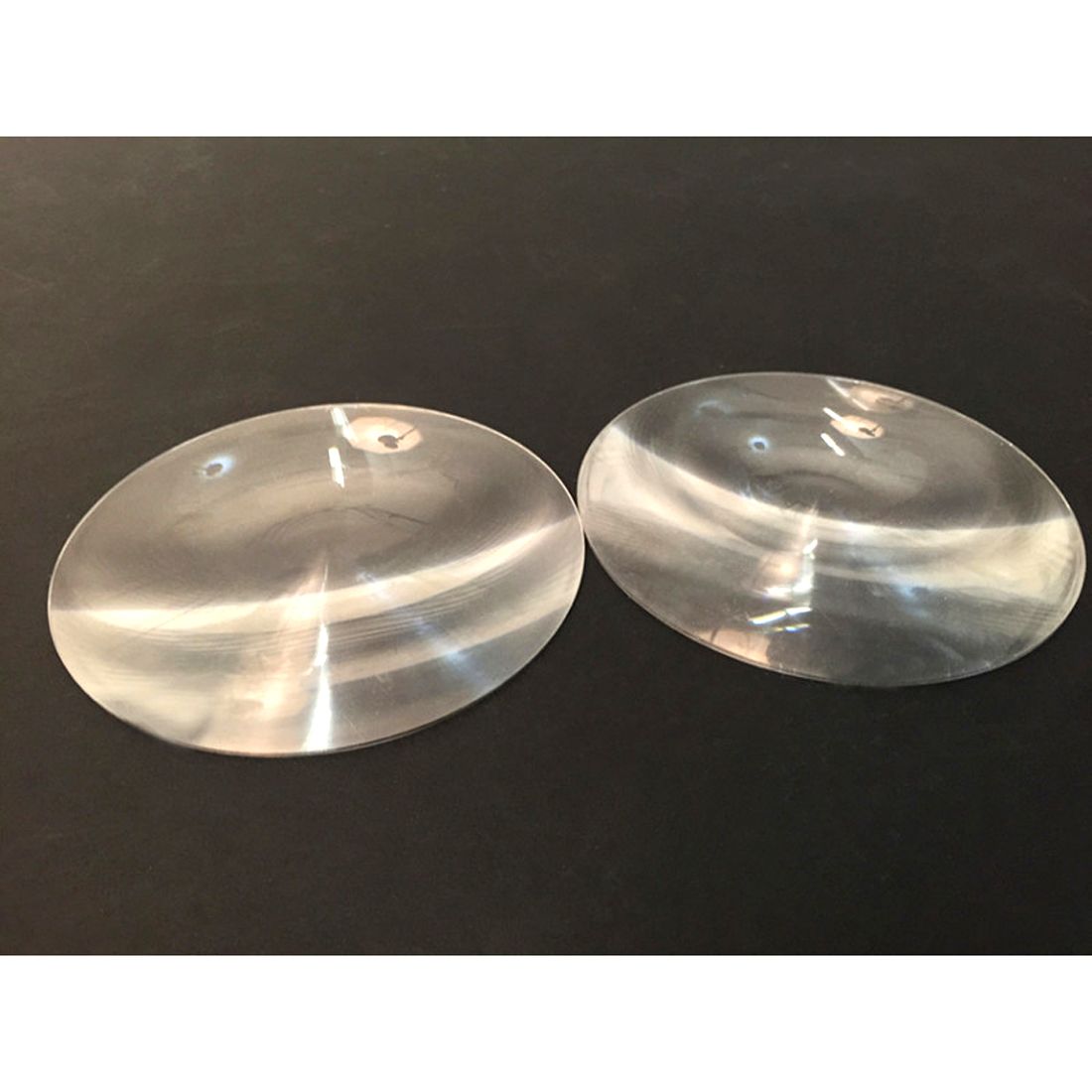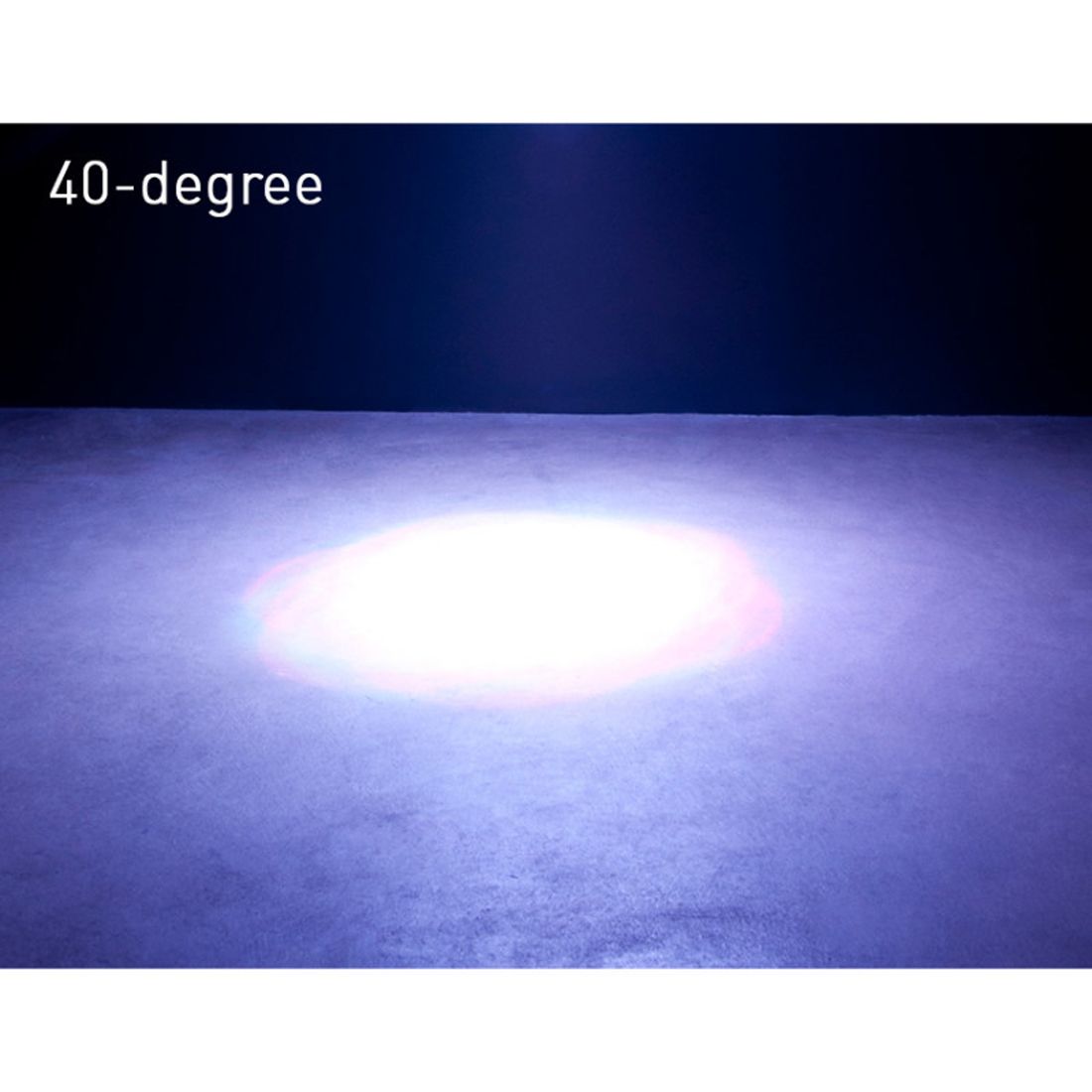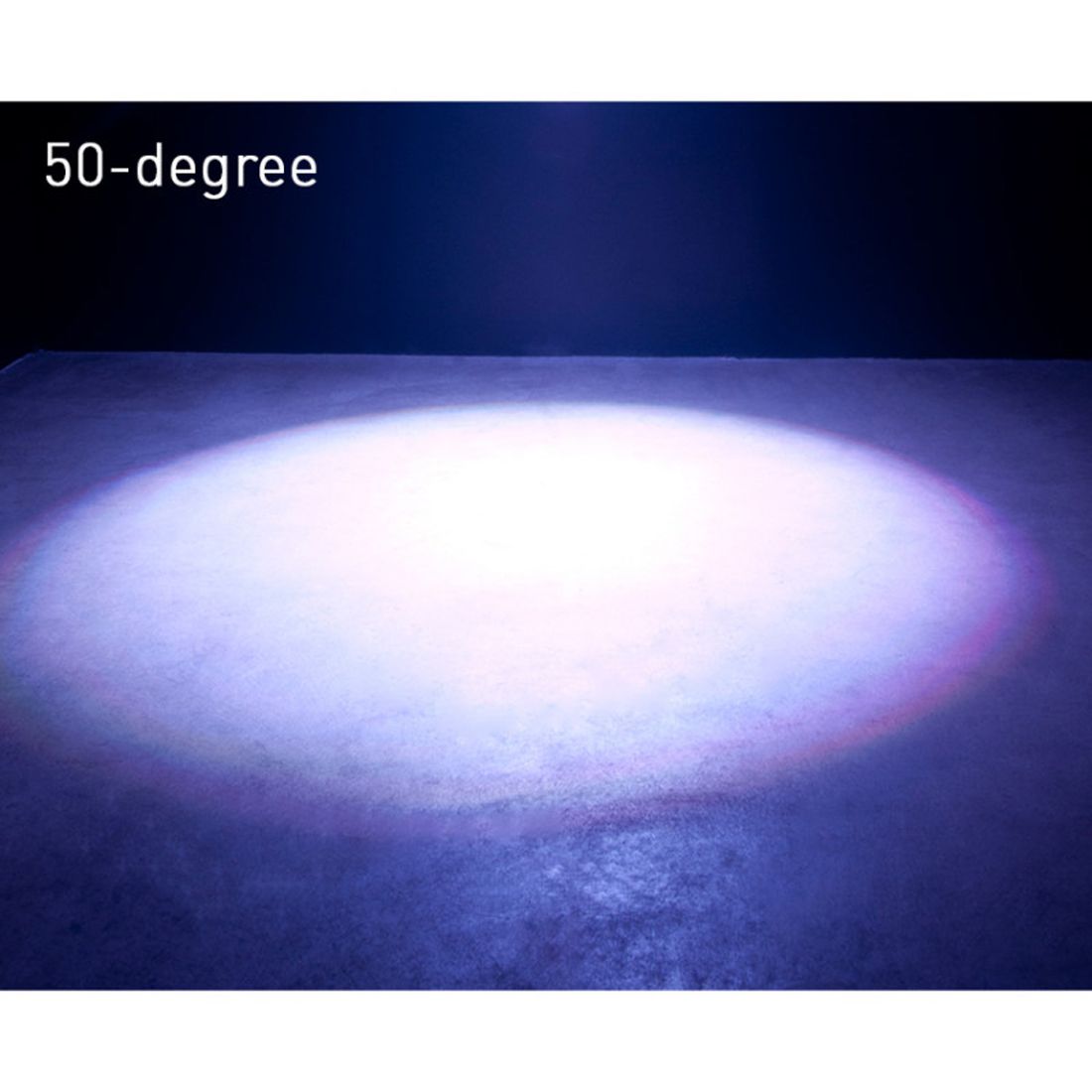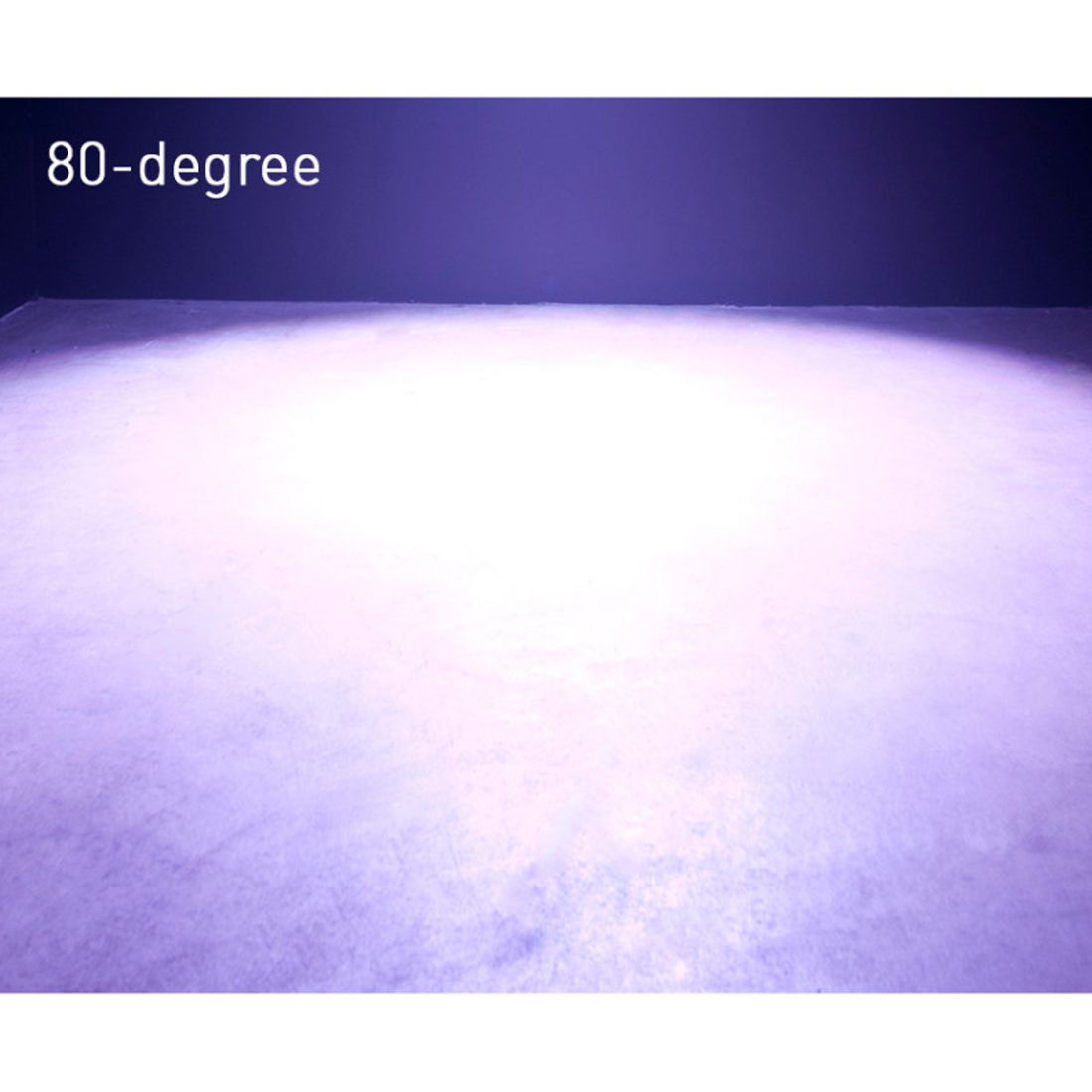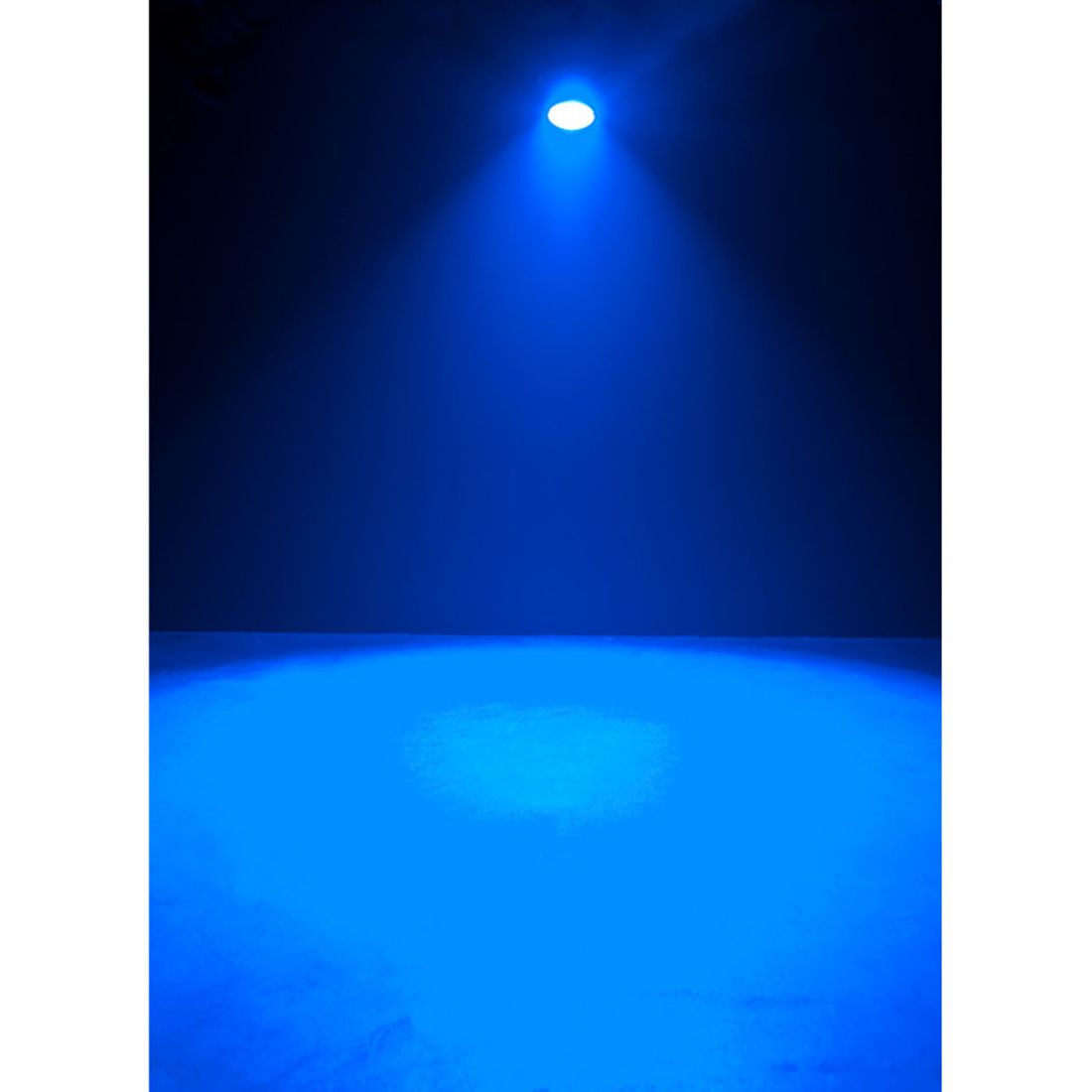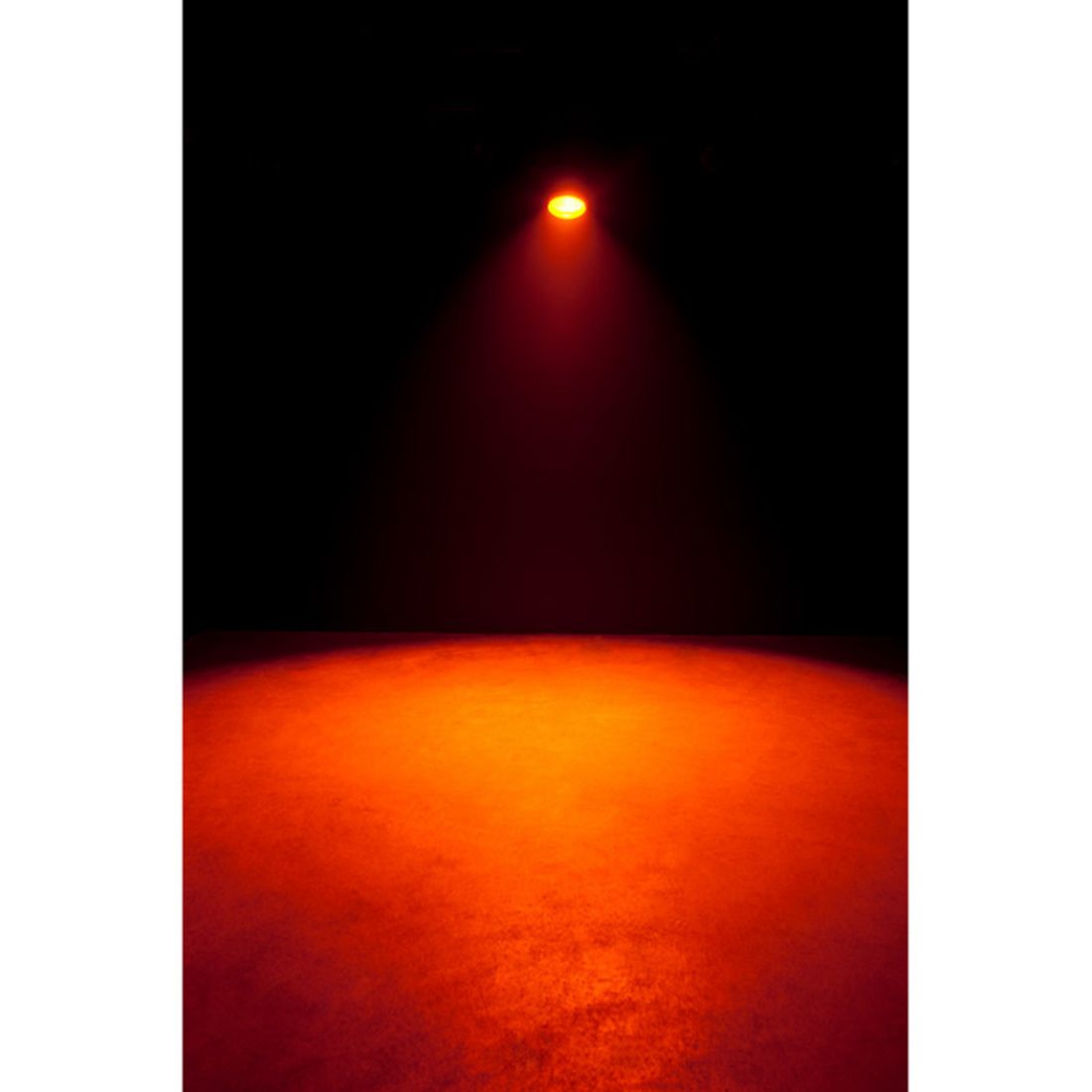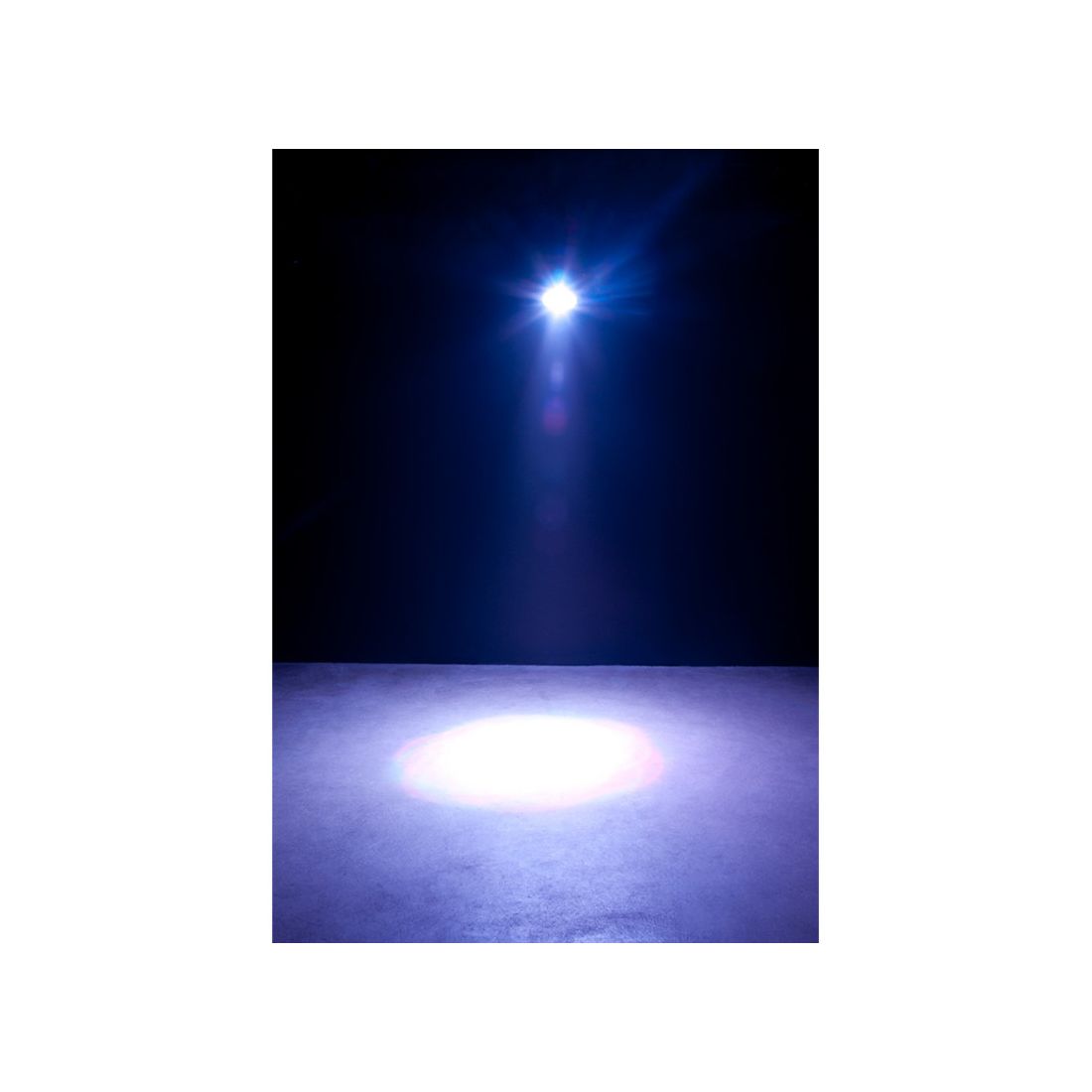 • Light Source: 1 RGBA COB-LED (Red, Green, Blue & Amber)
• LED wattage : 150W
• Average LED lifetime : approximately 50,000 hrs.
• Beam Angle: 80 degrees
• 2 additional lenses included : 40 degrees & 50 degrees
• Optional Barndoors (order Code 1223200047)
• 5 operational Modes : Manual RGBA dimmer Mode, AutoRUn Mode, Sound Active, Color Macro Mode and DMX
Control
• 8 DMX Modes: 3, 4, 6, 7, 8, 8A, 10 & 11-channel
• RDM compatible
• 63 Color Macros
• 16bit Electronic Dimming: 0 - 100%
• 6 selectable Dim Curves (Standard, Stage, TV, Architectural, Theatre & Stage 2)
• LED refresh Rate : 1000Hz
• LED pulse and strobe effect
• 4-button, DMX digital display on rear panel
• Metal Housing
• Scissor Yoke
• Multivoltage 100-240V 50/60Hz
• Power Consumption: 148W
• 3 & 5-pin Locking DMX connectors
• Locking Power In/Out connections
• Dimensions (LxWxH): 330 x 256 x 190mm
• Weight: 4,2 kg.
Specifications subject to change without notice